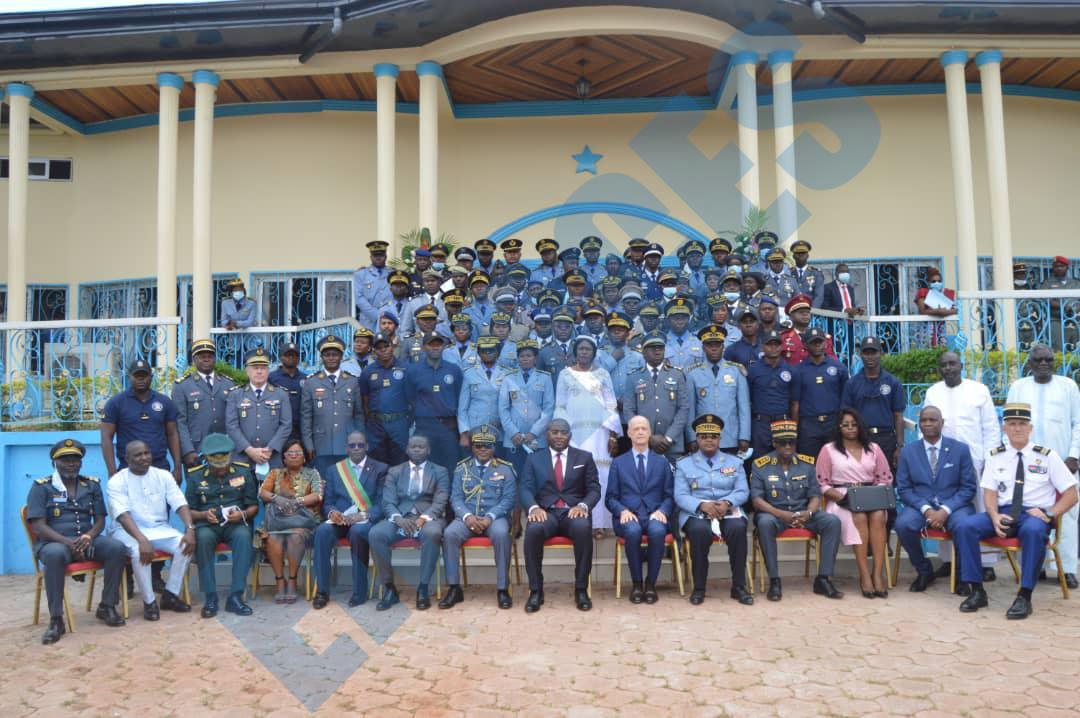 Sumptuousness and solemnity were the order of the day on June 25, 2021 at the EIFORCES Awaé campus, on the occasion of the closing ceremony of the 2nd Security Unit Commanders' Course, organized by EIFORCES with the support of France.
In his closing remarks, Mr. ETOGA Galax, Secretary of State to the Minister of Defence in charge of the National Gendarmerie, representing the Minister Delegate at the Presidency in charge of Defence, Board Chairman of EIFORCES, praised the quality of cooperation between Cameroon and France.
On his part, Brigadier General BITOTE André Patrice, Director General of EIFORCES insisted on the very high solicitude of the President of the Republic, His Excellency Paul BIYA, whose special funding enabled the increase in number of the trainees from 30 to 53, including 11 women, from Benin, Burkina Faso, Cameroon, Congo, Gabon, Guinea, Mali, Mauritania, Niger, Senegal, Central African Republic, Democratic Republic of Congo, Chad and Togo.
The ceremony was honoured by the presence of the French Ambassador to Cameroon who, on the sidelines of the ceremony, visited some facilities on campus with, as a bonus, the handing over of an important didactic material to EIFORCES./-