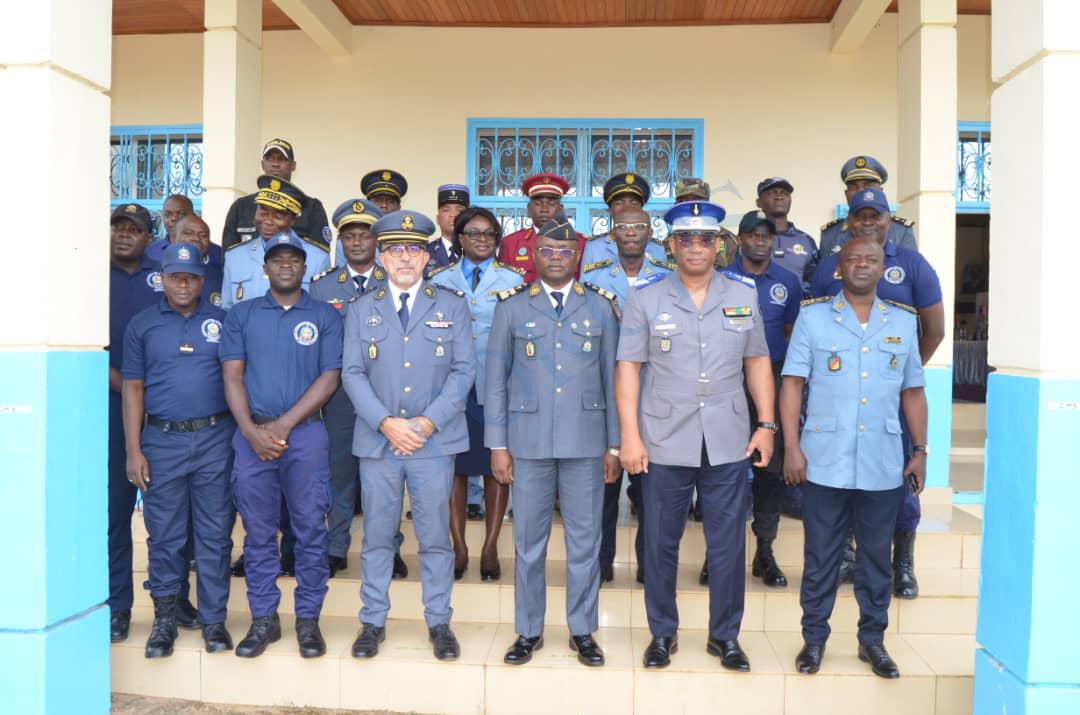 From Monday 5 to Friday 16 September 2022 was held at the campus of the International School for Security Forces (EIFORCES) in Awaé, the sixth Retraining of Trainers of Formed Police Units (RECFUPC 6). This edition, an outcome of France-Cameroon Cooperation, aims at building the capacities of FPU trainers in the areas of public order and professional intervention, with an emphasis on pedagogical processes. The importance of this training, following six years of trainings so far, resides in its nature not only as a framework for experience sharing between trainees from different backgrounds, but also as an incubator in that it enables the African countries taking part in it to develop competent human resources to meet the challenges of public order with a human face, and a professional and effective presence in peace operations at a high level.
The closing ceremony was presided over, on behalf of Brigadier General André Patrice BITOTE, Director General, by Colonel Fiacre Kisito ATANGANA, Director of Studies, on Friday 16 September 2022 in the Conference Room of EIFORCES, and was attended by the Representatives of the French Ambassador and the diplomatic and consular authorities of Côte d'Ivoire and Burkina Faso.
In his speech, the ceremony chair, after awarding certificates to recipients from Burkina Faso (1), Cameroon (3), Côte d'Ivoire (1), Madagascar (1), Niger (1) and Togo (1), praised French-Cameroon Cooperation, the outcome of which is this training. Additionally, he urged the recipients to revive and maintain the network of experts in public order trained at EIFORCES, for an enriching and permanent return of experiences.
The ceremony ended with a vin d'honneur offered by the Brigadier General, Director General./-