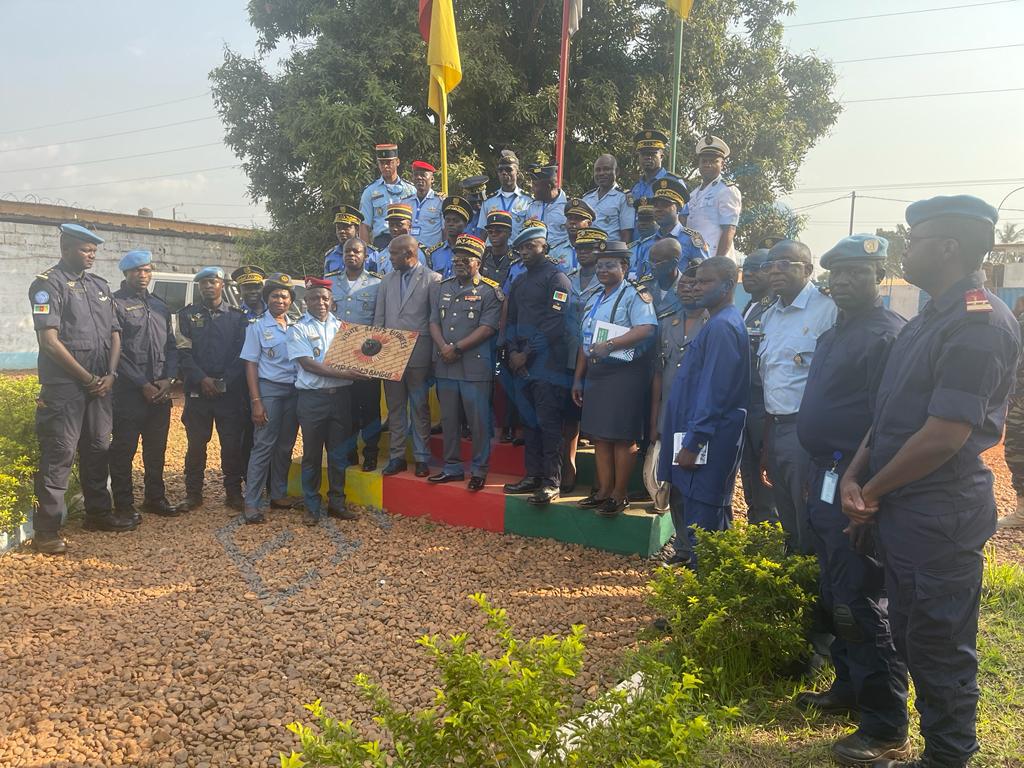 A stop at Vision4 CAR's premises and the Cameroonian Formed Police Unit (FPU) in Bangui were the main activities on Thursday 15 December 2022.
At the pan-African television broadcast station, the EIFORCES delegation was able to immerse itself in the complex operations environment of this media, which, according to its Director General, " backs up the Central African Authorities in their peace building and national reconciliation policy ".
At the Cameroonian FPU camp in Bangui, the Deputy Lieutenant Commander briefed his visitors on how this 140-strong unit, one of the proudest achievements of the Cameroonian contingent within MINUSCA, is organized and functions.
Addressing FPU leaders, Brigadier General André Patrice BITOTE recommended that they strictly respect discipline in order to honor the flag of Cameroon and carry out their mission in accordance with MINUSCA rules.