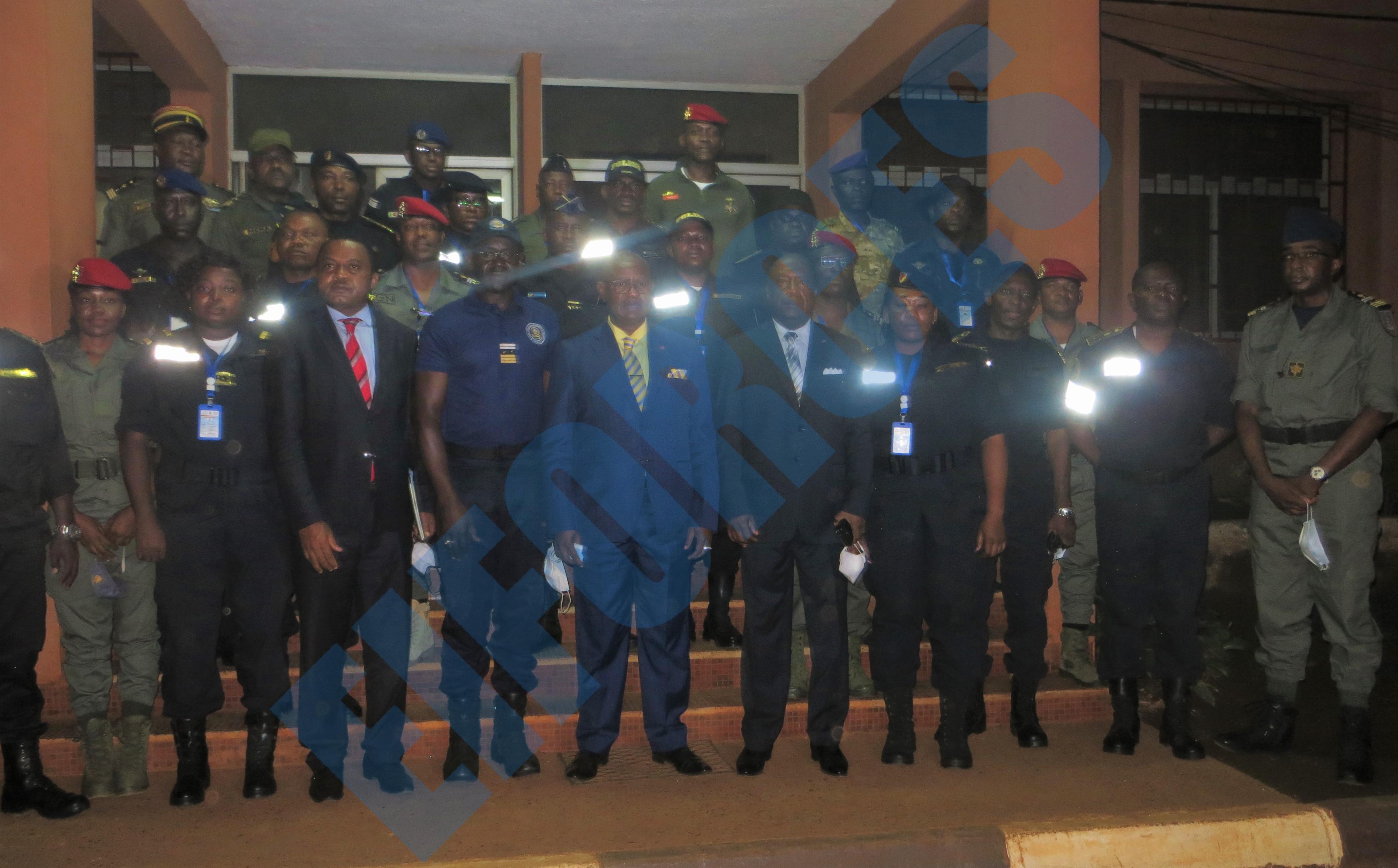 "In times of peace as well as of crisis, the administrative authority is the ringleader of security operations. As such, he/she plans and coordinates actions to be carried out".
The Governor of the West Region, Mr AWA FONKA Augustine, made this very incisive statement on May 3, 2021, while receiving the study mission, in the presence of the supervisors and trainees of the tenth batch of the Senior Staff Diploma of Security Forces (DEMFS 10). This remarks reveals the position of the administrative authority in the security system, both at national and regional levels and even beyond.
As the supreme decision making official in the Region, he is the strategist, planner and facilitator on the field. In this regard, the administrative authority designs and leads the operations necessary to uphold public order. This position is prominent within the security staff which operates on a daily basis in the context of preservation, anticipation and operational response in the event of a threat to peace. The deployment of such operational mechanisms depends on the circumstances and the prevailing security situation.
The administrative authority is responsible for ensuring consistency and osmosis in this complex chain, and his skill determines the outcome of interventions. Therefore, he must act with utmost professionalism and tact in order to lead the structures involved in the security monitoring process in the field. Constant awareness, early warning, appropriate intervention and intelligent collaboration, are the price to pay for security prevention, and the different actors in this chain unanimously agree with this.
At the Regional Police Delegation, the Gendarmerie Legion, the Customs Sector, the Military Land Sector and the Delegation of Forestry and Wildlife, the DEMFS 10 had the opportunity to overview the Regional Security Staff in order to understand the mainsprings of its action and the specific responsibilities of each component of the chain.
These first steps suggest an intense and instructive stay allowing for a fruitful professional immersion of the trainees, in anticipation of the tourist part of this mission to end on Sunday, 9 May./-