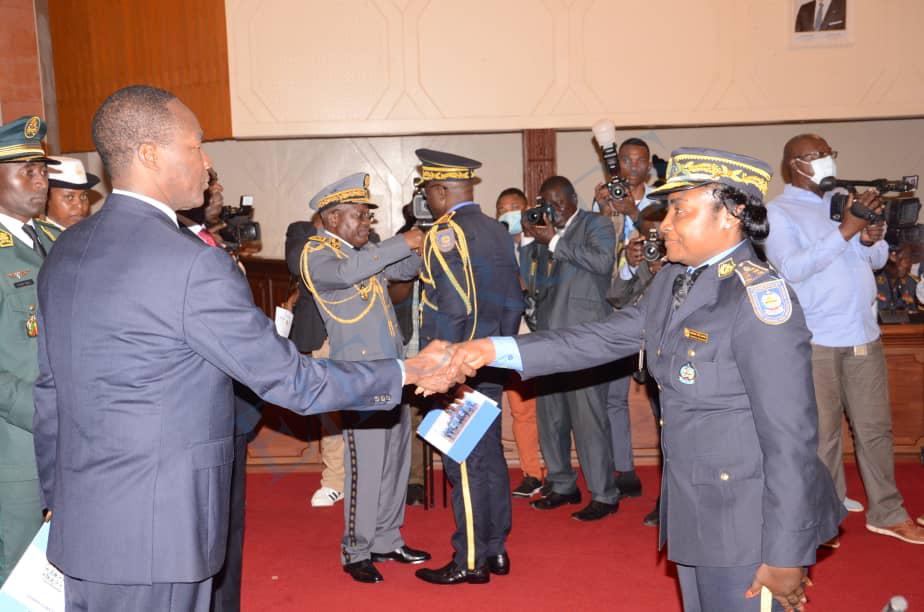 The eighth batch laureates received their awards and diplomas marking the end of a ten-month professional and academic training course.
Twenty-eight Senior Officers of the Gendarmerie and Police from Cameroon, Congo, Côte d'Ivoire, Mali and Togo received their diplomas and insignia this 21st July 2022 at the Yaoundé Conference Centre.
The closing ceremony was presided over by Mr BETI ASSOMO Joseph, Minister Delegate at the Presidency in charge of Defence, Chair of the EIFORCES Board of Directors (MINDEF/PCA/EIFORCES), in the presence of Members of Government, Members of the Diplomatic Corps and Senior Officers of the Armed Forces and the Police.
While the most distinguished laureates received their awards from members of Government, the Higher Degree of Security Studies diplomas were presented by Mr MINDEF/PCA/EIFORCES, the Professional Master's diplomas in International Relations majoring International Security by the Director of the International Relations Institute of Cameroon, and the insignia pinned on by the Brigadier General, Director General of EIFORCES.
BESS 9 is scheduled to kick start in September 2022.