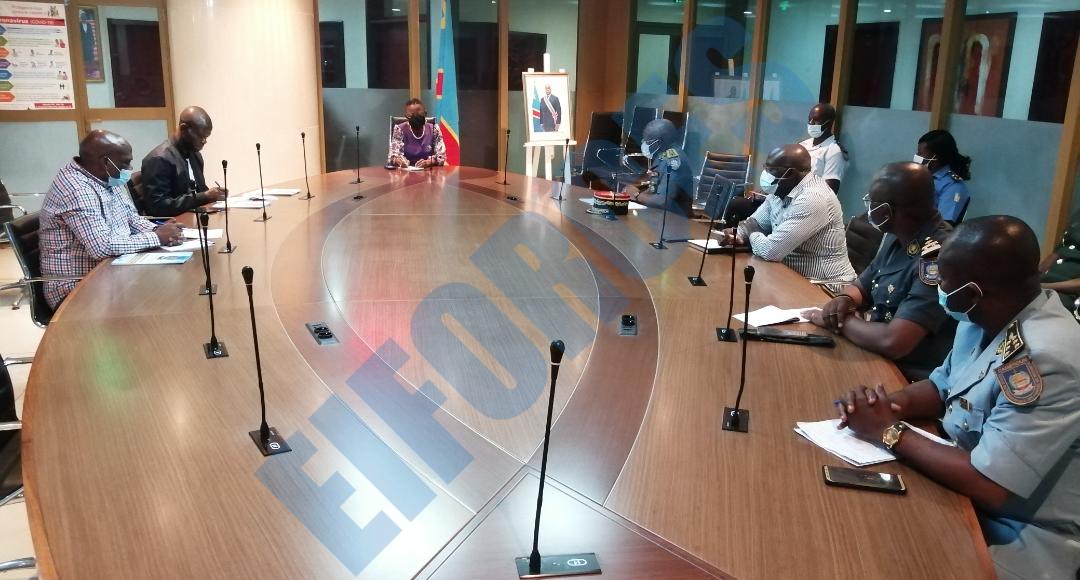 On the morning of June 19, 2021, the Minister of Mines of the DRC, Mrs Antoinette N'SAMBA KALAMBAYI, granted an audience to the EIFORCES delegation led by Brigadier General André Patrice Bitoté, Director General, which concluded the protocol part of the EIFORCES study tour in the DRC.
For an hour, the Minister entertained her guests on the key role of the mining sector in the Congolese economy with a contribution of nearly 60% to the national budget.
Exchanges were mainly focused on the security and geostrategic impact of the mineral resources of the DRC, a source of rivalries and various covets that require appropriate and sustainable solutions for the stability and prosperity of this giant country.
For its part, through training and research, which are its two statutory missions, EIFORCES expressed its determination to accompany this process. /-