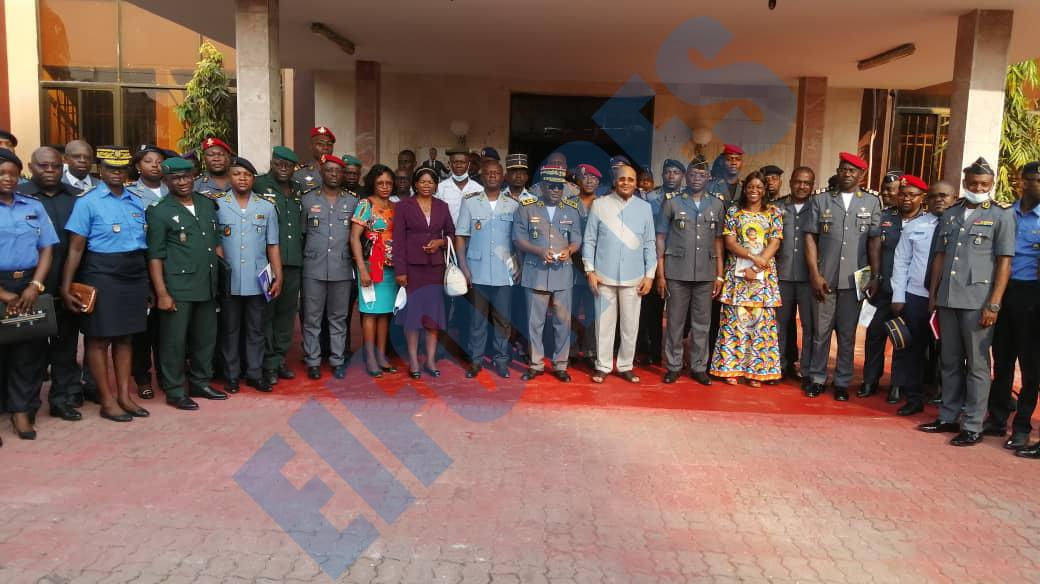 A visit to the Embassy of Cameroon opened the international study tour of the International School of Security Forces (EIFORCES) in the Democratic Republic of Congo (DRC).
Under the leadership of Brigadier General André Patrice BITOTE, Director General of EIFORCES, the delegation composed of 10 supervisors, 23 auditors of BESS 7 and 21 trainees of DEMFS 10, was received by His Excellency CHUNGONG AYAFOR, Ambassador of Cameroon in the DRC.
This mission will run until June 20, 2021, with several stopovers, including MONUSCO headquarters, the Collège des Hautes Etudes de Stratégie et de Défense, the Ecole de Guerre de Kinshasa and the Congolese National Police.
Through this mission, EIFORCES aims at extending its international influence and allowing its students from Cameroon, Congo, Côte d'Ivoire, Mali and Senegal to better understand the security dynamics in an African context, with the DRC as a sampling point./-