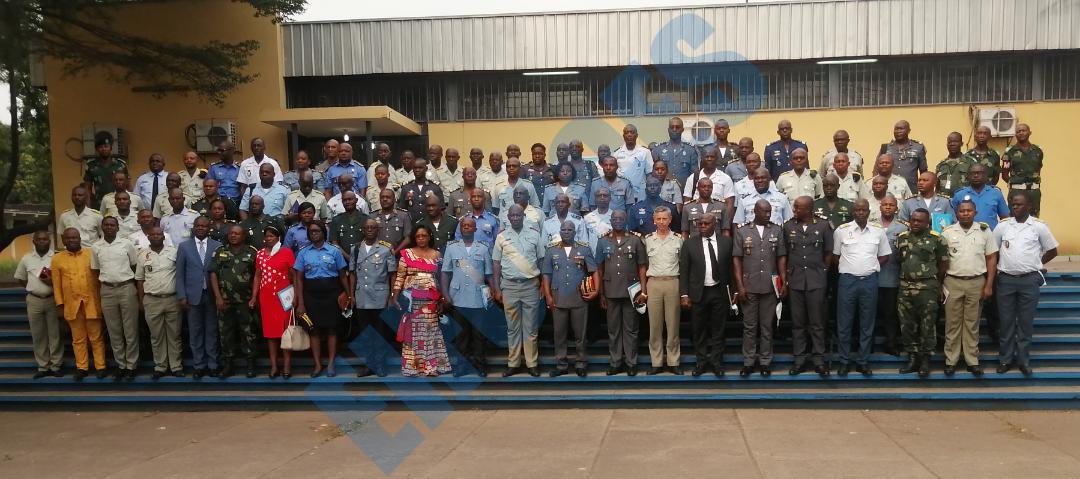 The Collège des Hautes Etudes de Stratégie et de Défense (CHESD) and the Ecole de Guerre de Kinshasa (EGK) were the two stops on the second day of the EIFORCES international study tour in the DRC.
At the CHESD, Prof. Dr. Major General Augustin MUBIAYI MAMBA, Commander of this sub-regional strategic-political training institution for senior civil-military administration, during his presentation, focussed on its anticipation and strategic watch missions.
At the EGK, the Brigadier General, Commander of this young training institution for the DRC's military elite was explicit about the ambitions of his school, which intends to follow in the footsteps of similar renowned institutions, such as EIFORCES.
At either of these stops, a warm welcome was given to the delegation led by Brigadier General André Patrice BITOTE, Director General of EIFORCES, with a common desire to strengthen cooperation and networking ties./-