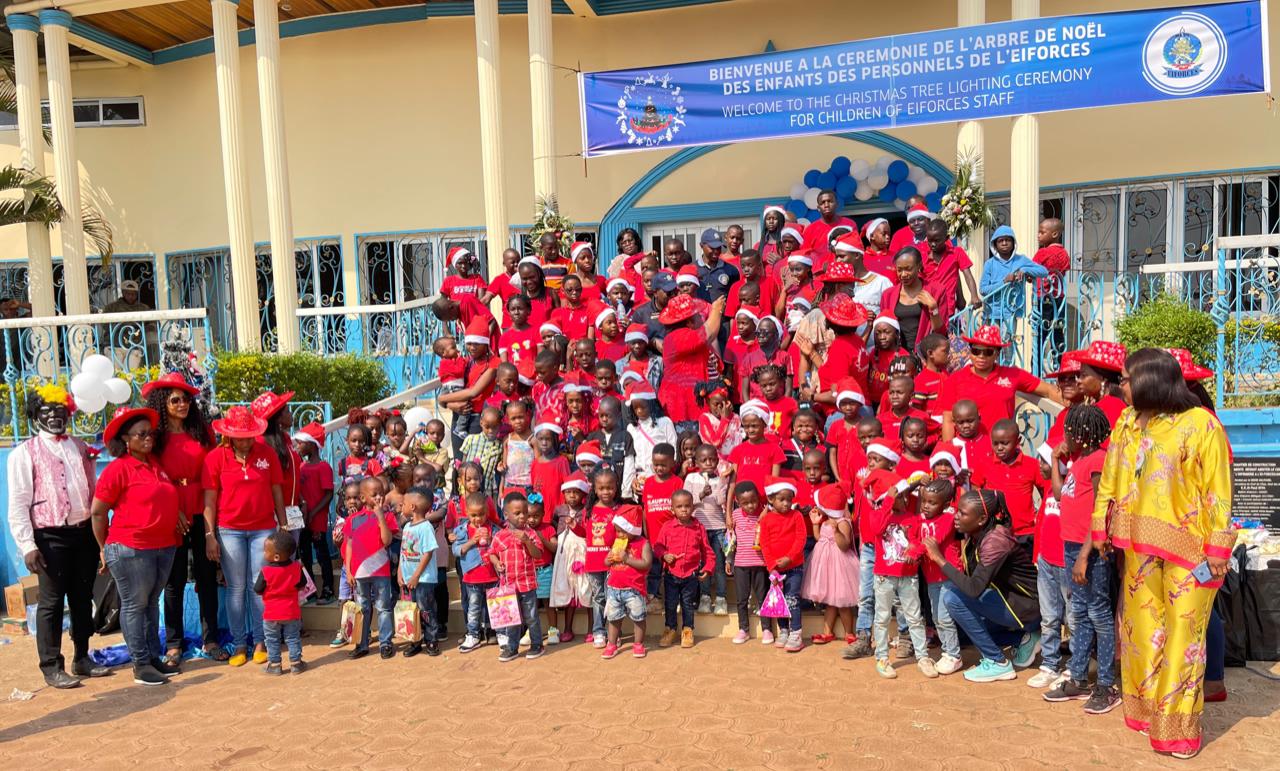 Under the initiative of the International School for Security Forces Staff Wives' Fellowship (Amicale des épouses des personnels de l'EIFORCES), the very first Christmas Tree lighting ceremony was held on 30 December 2022 at the EIFORCES Campus in Awaé.
The first of its kind, this ceremony brought together about two hundred children who communed with the top management of EIFORCES through several activities, including the visit of the facilities such as the Directorate General where the Director General and his Deputy opened the doors of their respective offices, much to the delight of the children.
In her speech, Mrs. NDECK, president of the Association which was founded by Mrs. Esther BITOTE, presented this Fellowship as a place for strengthening extra-professional cohesion between the civilian, police and gendarmerie personnel of EIFORCES, all categories combined.
Welcoming this initiative, the Brigadier General, Director General of EIFORCES expressed appreciation to the Association and to all the patrons who have worked for this celebration which he hopes will be perpetuated.
It should be noted that this celebration took place just a day after the 2023 budget session of EIFORCES, which was held on 28 December 2022 at the Mont FEBE hotel.