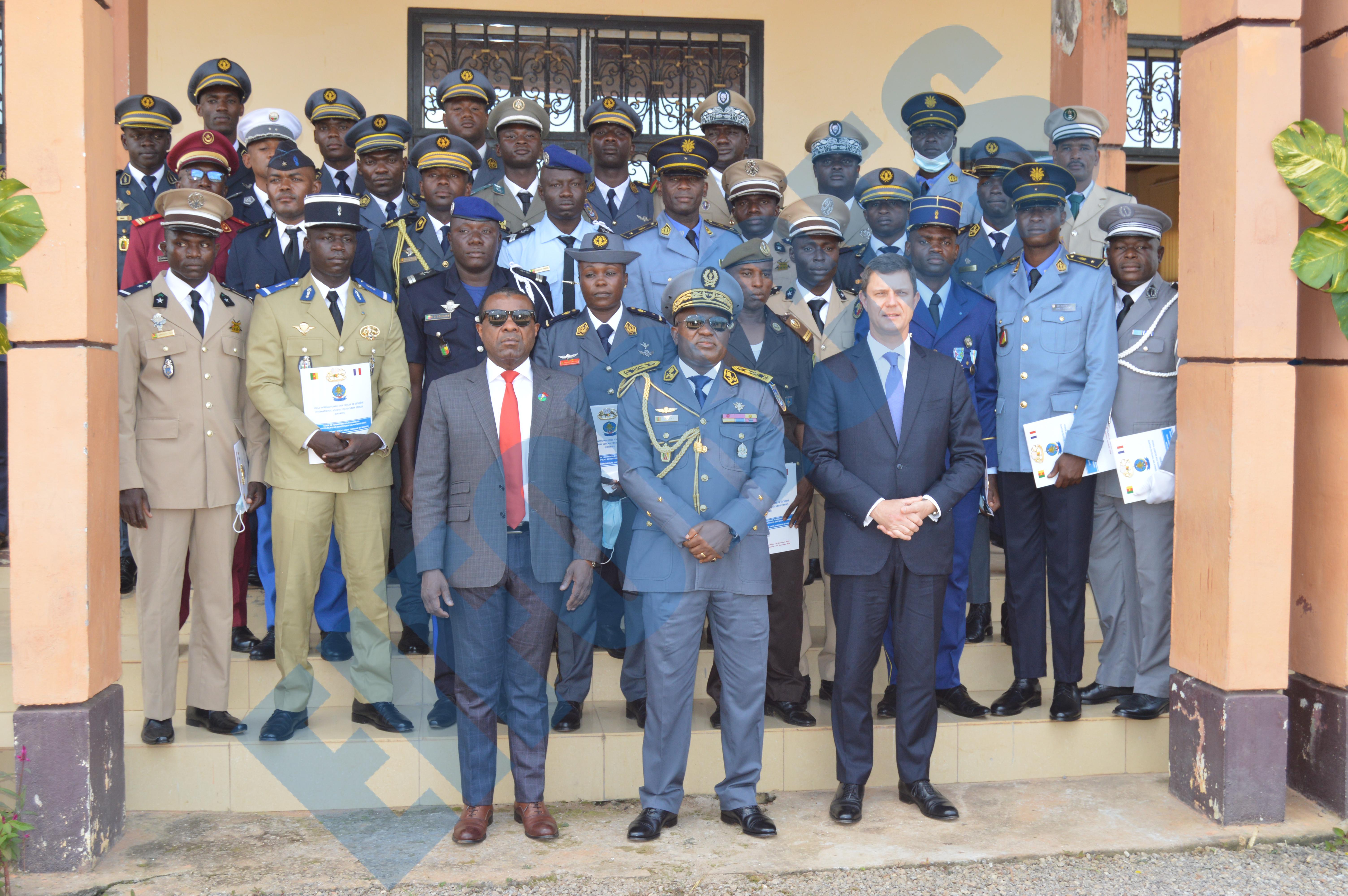 Training the Formed Police Units (FPUs) trainers to meet UN standards was the backdrop to the eight-week course that ended on 4 December 2020 at the EIFORCES Awaé campus.
Organised with the assistance of the Integrated Training Service of the United Nations Department of Peace Operations and the operational support of Cameroon and France, this course was attended by 29 Police and Gendarmes from Benin, Cameroon, Congo, Equatorial Guinea, Madagascar, Mali, Mauritania, Niger, Central African Republic, Guinea, Chad and Togo.
In his address delivered on behalf of the Minister Delegate at the Presidency in charge of Defence, Chairman of the Board of Directors of EIFORCES, Brigadier General André Patrice BITOTE, Director General of EIFORCES, highlighted the financial support of the President of the Republic leading to the successful organisation of this session, the evaluation of which remains on the UN agenda for certification.
The closing ceremony took place in the presence of the Ambassador of Equatorial Guinea, the Minister-Counsellor at the French Embassy in Cameroon and other diplomats representing some of the trainees' countries of origin./-