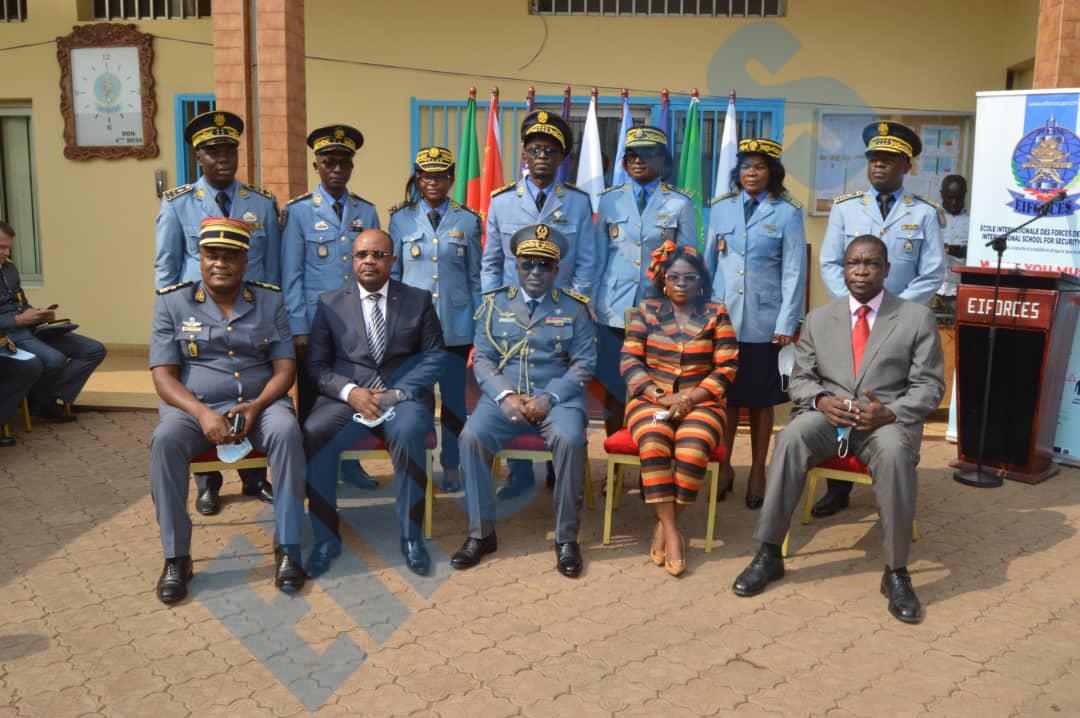 Such in essence is the message delivered by the Director General of EIFORCES, Brigadier General André Patrice BITOTE, who represented the Minister Delegate at the Presidency in charge of Defense, Board Chair of EIFORCES, to install recently appointed officials at EIFORCES on 9 July 2021.
The Director General equally urged the two Directors, four Sub-directors and two Service Heads appointed, to take up their duties with a resolute and collaborative spirit at both hierarchical and lateral levels, in a bid to live up to the performance goals of the School as a Centre of Excellence of the Economic Community of Central African States and the African Union.
Taking place at the provisional Headquarters of EIFORCES at Yaounde-Ngousso, the event was patronized by representatives of the Minister of External Relations, the Secretary of State for Defense in charge of the National Gendarmerie, the Delegate General for National Security and the Minister of the Economy, Planning and Regional Development.
Family members turned out in their numbers, giving the occasion added color and flair. /-