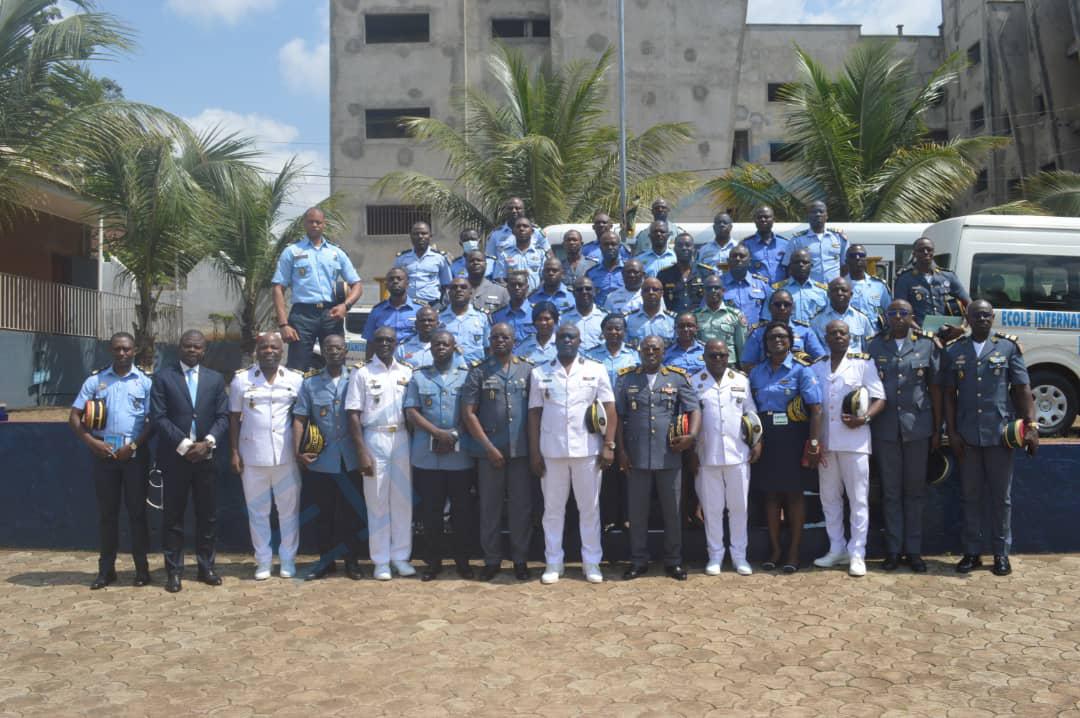 The agenda of Thursday, 17 November 2022, was devoted to the visit at the Air Force Base 101 and the National Electricity Transport Company, SONATREL, for the auditors of the 9th Higher Degree of Security Studies and the trainees of the 11th Senior Staff Diploma of Security Forces, as part of their internal study mission in Yaounde, under the leadership of Brigadier General BITOTE André Patrice, Director General of EIFORCES.
At Air Force Base 101, Colonel ESSAMESSO, Commander of this structure, briefed the EIFORCES delegation on the operational and public service missions, as well as the challenges of the Air Force and its formation.
At the National Navy Headquarters, Navy Captain KAMDEM, Major-Général, on behalf of the Rear Admiral, Chief of Staff of the National Navy, addressed the visitor's concerns, especially those related to the State's action at sea and interactions between the Navy and the Security Forces.
In the afternoon, during the visit at SONATREL, the Director General of this institution, Mr. Victor MBEMI NYANKGA, reaffirmed the nature  of Cameroon power sovereignty on a development trend since the creation of this public company in 2015. /-