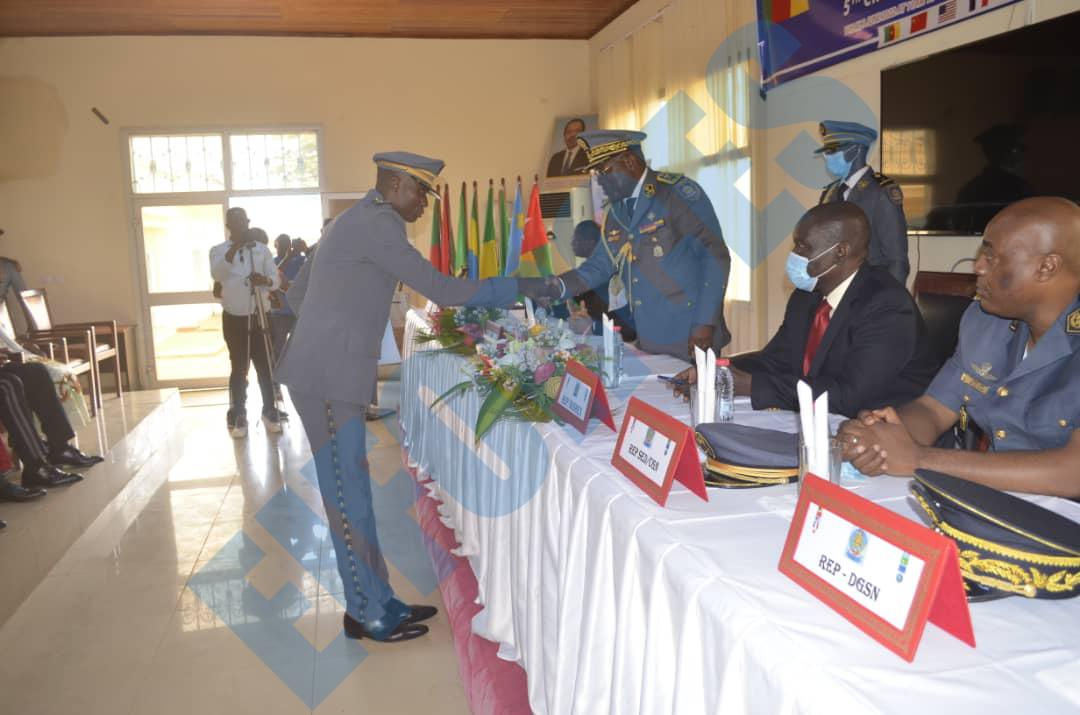 On behalf of the Minister Delegate at the Presidency in charge of Defence, Chair of the EIFORCES' Board of Directors, Brigadier General André Patrice BITOTE, Director General of the International School for Security Forces, presided over the joint closing ceremony of the 3rd and 5th batches of Security Unit Commanders Course (SCUS 3) and Criminal Identification Technicians (TIC 5) course respectively this 3 June 2022.
During this ceremony, a total of 76 laureates from the Gendarmerie and the Police, including 46 from 16 African countries for SCUS 3, and 30 Cameroonians for TIC 5, received their certificates. Thus, these graduates would strengthen the human capacities of the security forces faced with contemporary security challenges. Seizing this opportunity, the Director General of EIFORCES praised the contribution of international cooperation in the conduct of the said trainings, especially the partnership between Cameroon and France, which has made it possible to deliver this third batch of SCUS.
Also, it was an opportune moment for the Brigadier General, Director General of EIFORCES, to hail the constant support and assistance of Cameroon Government, which guarantees the steady progress of EIFORCES towards Excellence in security and peace support training.