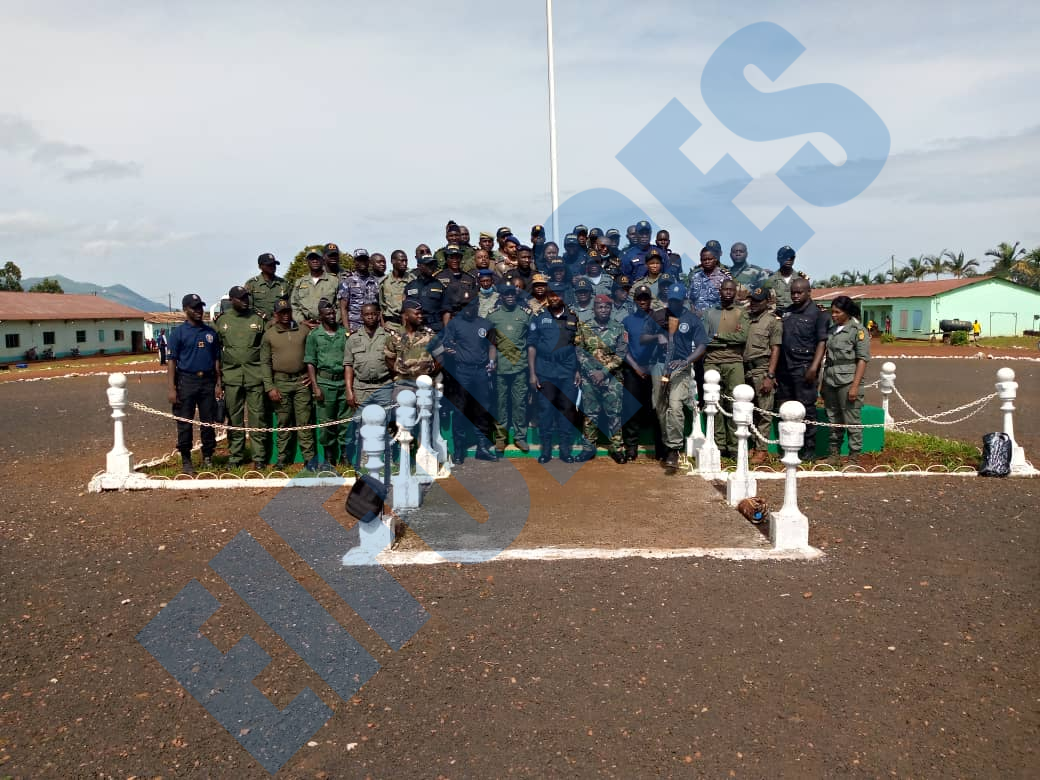 From 6 to 11 June 2021, fifty-three (53) trainees of the 2nd Security Unit Commanders Course (SCUS 2) were on field trip to the Airborne Troops Battalion (BTAP) in KOUTABA in the West Region of Cameroon.
This rustic environment allowed the trainees, under the guidance of BTAP instructors, to carry out situational exercises on Operational Defence, Law Enforcement, Tactics and Topography.
Outside pedagogic activities, the EIFORCES delegation Head, Commissioner Desire BESSALA, accompanied by the BTAP Commander, the Course director and deputy, paid a courtesy visit to the SDO of the NOUN Division on Tuesday 08 June 2021 at 10 a.m.