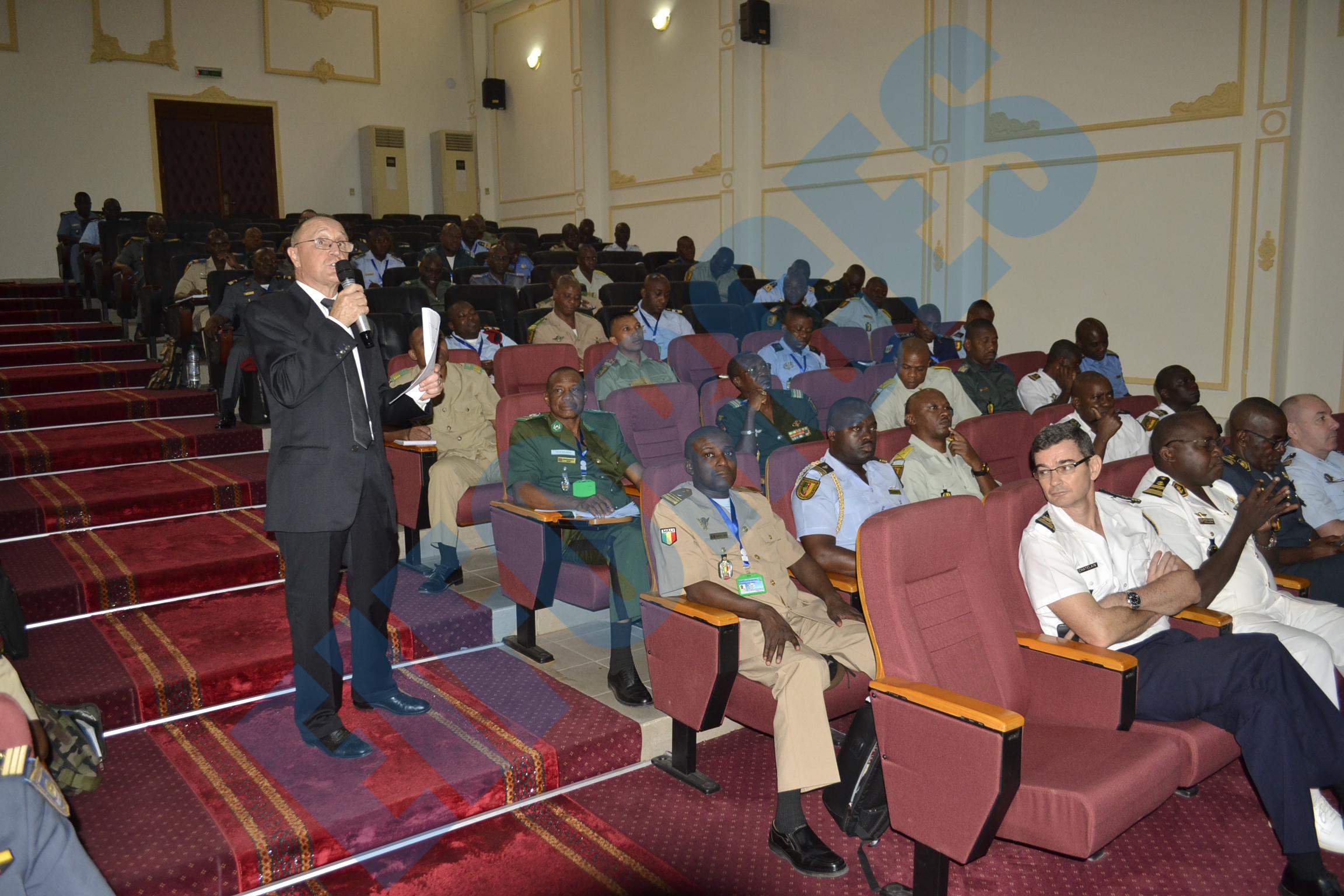 Supported logistically by French Cooperation and pedagogically by the Centre for Democratic Control of Armed Forces (DCAF) in Geneva (Switzerland), the International School of Security Forces (EIFORCES), in partnership with the Yaoundé-Simbock International War College (ESIG), organized, from 12 to 14 February 2020 at the ESIG Simbock campus, a seminar on the Security Sector Reform (SSR) to benefit 27 trainees of the 6th EIFORCES' BESS and 61 of the 15th ESIG batch.
As a technical and political process attached to the United Nations 2030 Agenda for Sustainable Development, the SSR is an essential element of multidimensional peacekeeping and peace building. It enables countries in a conflict or post-conflict situation to address the root causes of internal instability and thus allows for the consolidation of sustainable peace and development.
Through lectures, exchanges and exercises on practical cases involving Defence and Security Forces (Police, Gendarmerie, National Guard), Civil Protection, Prison Administration, Intelligence services and the Judicial System, this seminar will enable the 6th BESS graduates (as well as the 15th ESIG trainees batch) acquire and strengthen their skills in implementing the Rule of Law and good security sector governance in order to prevent resurgence of conflicts. Major General Jean-Marie Clament, Defence Strategy Advisor at DCAF and General Bernard Bélondrade, both French nationals, shall be the main facilitators.
This module falls in line with the strategic orientation of EIFORCES which is that of strengthening security governance in African countries. /-