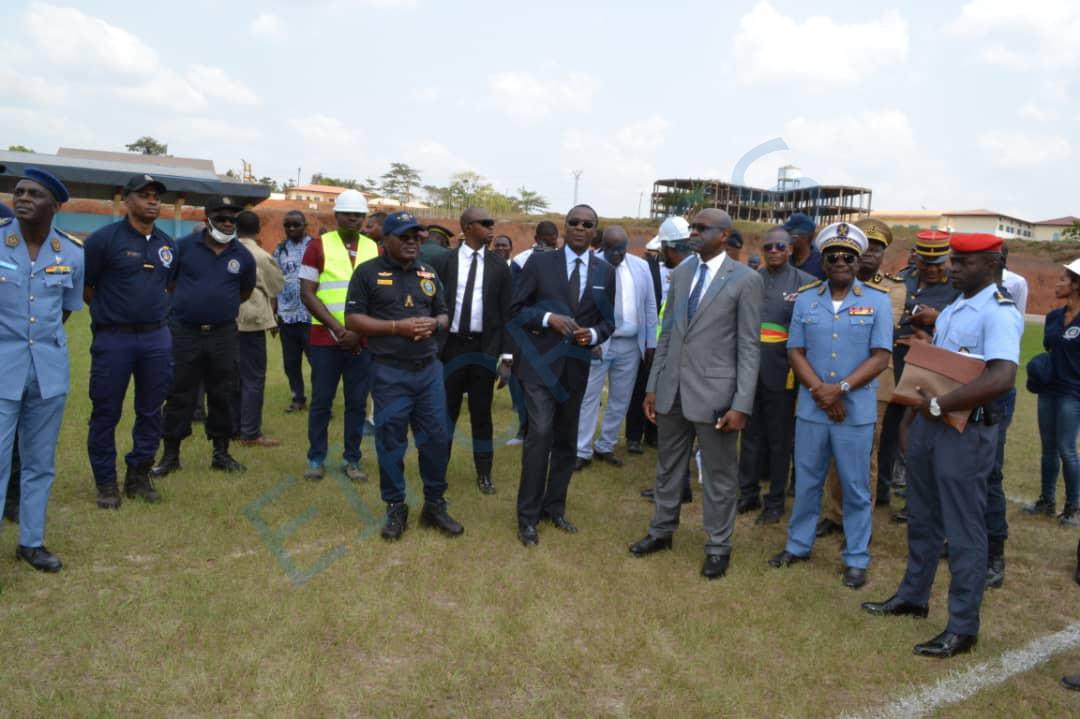 EIFORCES campus' facilities were presented to the School's Board of Directors during an inspection visit undertaken by its Cameroonian members this Friday, 3 February 2023.
Under the leadership of their Chairman, Board members visited infrastructure projects related to EIFORCES' certification as a UN Centre of Excellence.
Seizing this opportunity, Brigadier General BITOTE André Patrice, Director General of EIFORCES, presented to Board members all the infrastructural packages that, since 2016, have been contributing to the labelling of the School as a Centre of Excellence of the United Nations by 2025. This vision was duly endorsed during the in situ visit of completed and on-going projects.
At the end of the visit, Mr BETI ASSOMO Joseph, Minister Delegate at the Presidency in charge of Defence, Chair of EIFORCES' Board of Directors, expressed the general satisfaction of the entire Board, and announced as a bonus, the renewal of commitment to back, in an even more sustained manner, the "titanic work" which is being undertaken in Awaé. Moreover, he took the opportunity to urge the people of Awaé, through their mayor, to capitalize on the presence of EIFORCES to boost local development./-