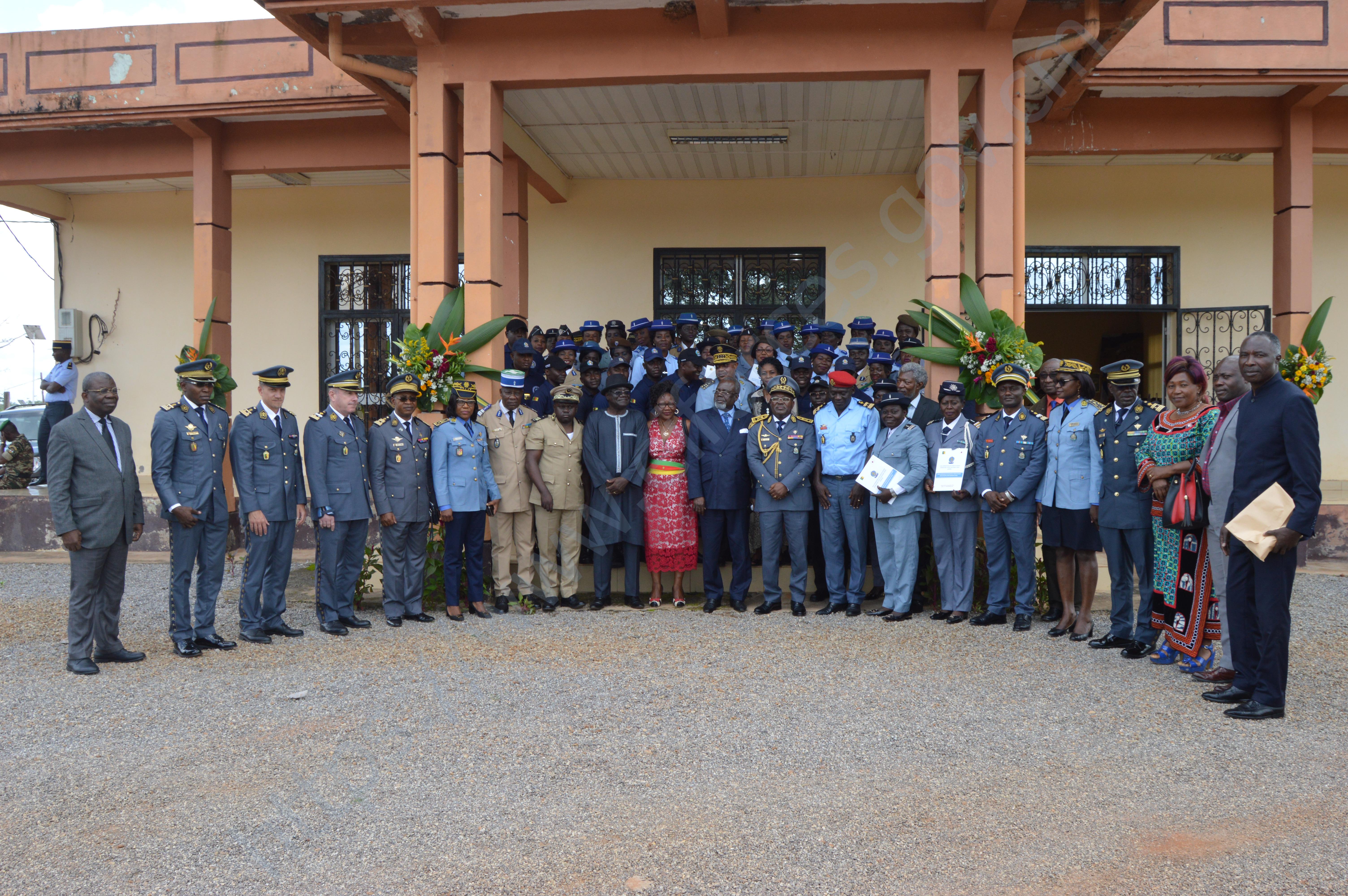 Brigadier General André Patrice BITOTE, Director General of EIFORCES, chaired this Friday, September 20, 2019 on the campus of Awaé, on behalf of the Minister Delegate to the Presidency of the Republic, in charge of Defense, President of the EIFORCES Board of Directors, the solemn closing ceremony of the capacity building course for the 3rd female contingent of Central African Security Forces.
This latest contingent of 32 female Gendarmerie and National Police personnel brings to 95 the number of beneficiaries of this capacity building program, the result of cooperation between EIFORCES, CAR and Japan via UNDP.
Started last September 02 this internship focused on three main modules:
– human rights ;
– judicial investigations;
– the democratic management of crowds.