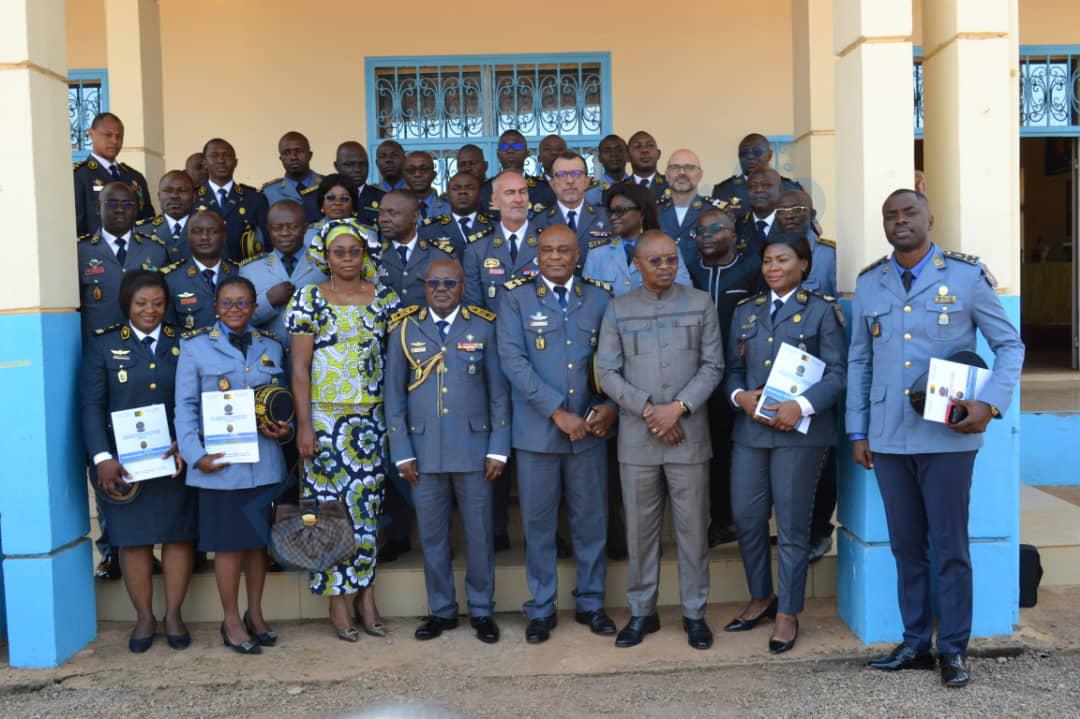 The 11th session of the Senior Staff Diploma of  Security Forces (DEMFS 11) came to a close on Friday, 13 January 2023.
The 20 graduates from Cameroon and Togo received their diplomas, awards and insignia during a solemn ceremony presided over by Brigadier General André Patrice BITOTE, Director General of EIFORCES, on behalf of the Minister Delegate at the Presidency in charge of Defence, Chair of the EIFORCES Board of Directors.
In his address, the Director General urged the newly graduated batch, which included three ladies, to make a contribution, through their newly acquired skills and capacities, to the building of a peaceful Africa, despite a changing security environment that hinders its development.
The start of the DEMFS 12 is scheduled for next month.