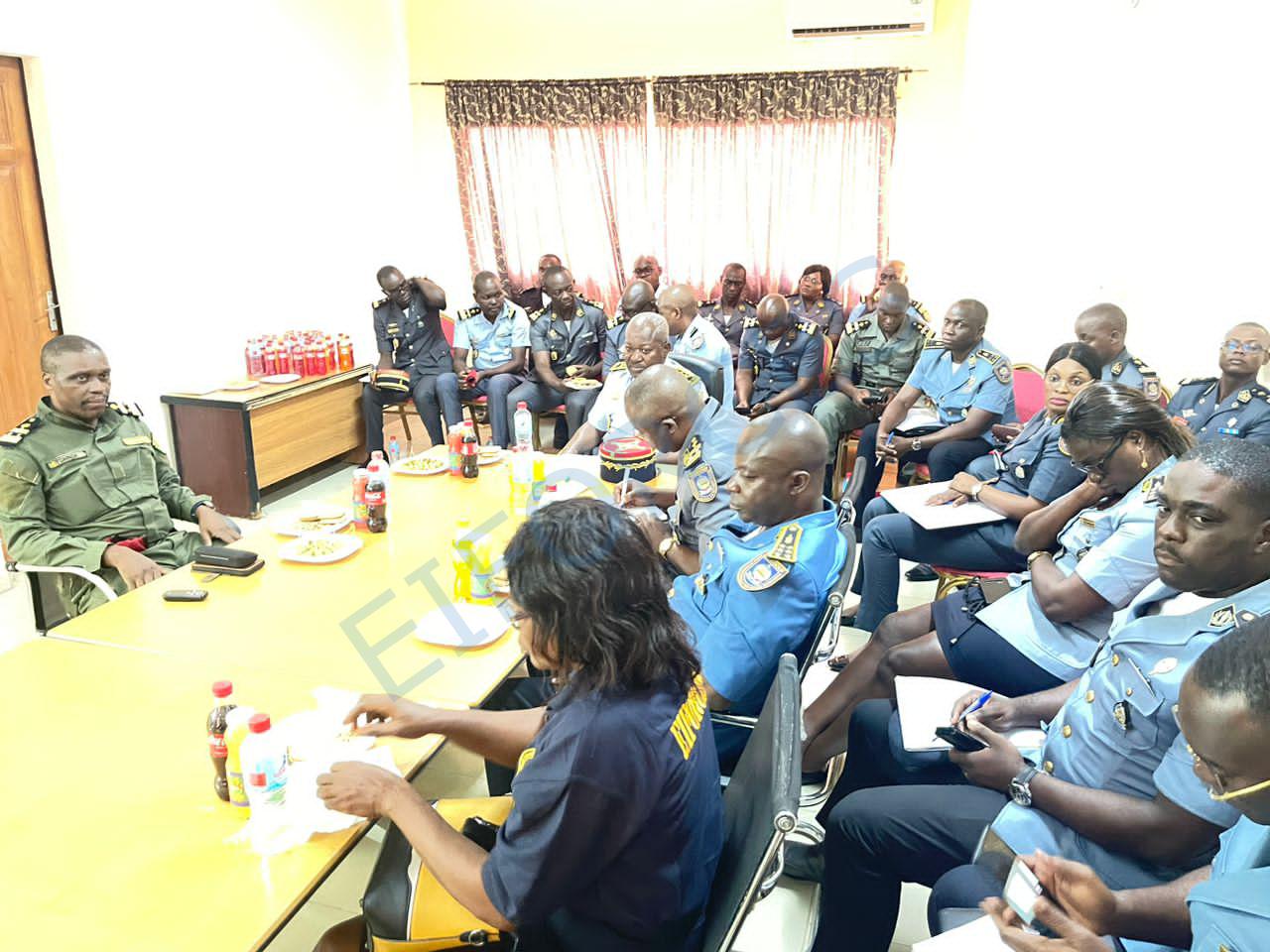 As in 2019, the International School for Security Forces (EIFORCES) headed for Garoua, the regional capital of the North, as part of the domestic study mission of the 12th Staff Diploma of Security Forces batch (DEMFS 12).
This 24 April 2023 was marked by two courtesy and two security stops.
During the courtesy stages, the delegation led by General BITOTE André Patrice was first welcomed by Mr Jean ABATE EDI'I, Governor of the Region. In the meeting room of his services, the latter presented the relatively calm security situation in the Region, and then gave a brief on the crisis management by the Administrative Authority. Next, at the City Council, its Secretary General, Mr NORODE Emmanuel, dwelt on municipal governance challenges at a time of decentralisation.
The last two stages, with a focus on security, included the 2nd Gendarmerie Region and the 30th Fire Brigade Group. This was an opportunity for the sixteen police and gendarmerie trainees from Cameroon and Guinea to be briefed respectively by Colonel Henri TCHINDA MBOUZIKEU, Commander of the Northern Legion, representing Brigadier General Pierre LOUBA ZAL, Regional Commander, who was unable to attend, and Major MOHAMADOU Yaya, Commander of the 30th Fire Brigade Group, on the security realities and civil security needs in their area of duty.
EIFORCES mission ends 30 April 2023./-