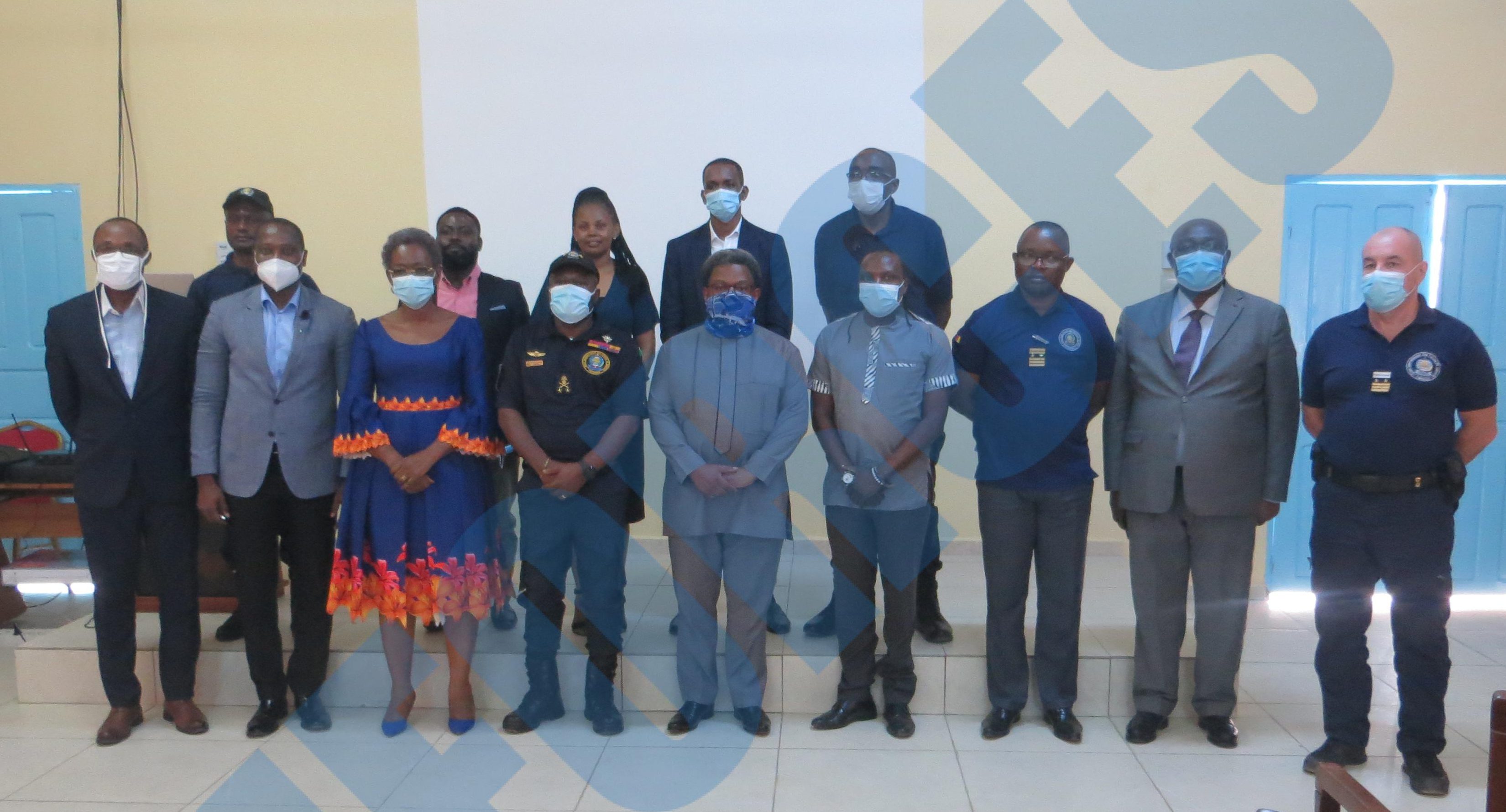 For the delegation from the Peace Support Operations Division of the African Union, the International School for Security Forces was undoubtedly one of the most important stages of their stay.
On Thursday 04 March 2021, Brigadier General BITOTE André Patrice, Director General of EIFORCES, while welcoming his guests at the EIFORCES Awaé campus, took advantage of this visit to present the strategic positioning of EIFORCES, particularly in relation to the African Union and other partners.
Speaking of the partnership with the Continental Organisation, the Director General highlighted the School's status as a Centre of Excellence and its various contributions to the development and dissemination of peacekeeping standards on the continent.
As Treasurer of the African Peace Support Trainers Association (APSTA), Brigadier General focused on the strategic role of EIFORCES alongside the Pan-African Association in advocacy with the Cameroon Government.
For its part, Mr SIVULIYE THANDIKAYA BAM, Head of the PSOD, who was leading the delegation, exhorted EIFORCES to relentlessly pursue its noble mission of training African security forces, which is the guarantee of a peaceful Africa. In a forward-looking presentation, he analysed the insecure environment in Africa, stressing the role of training and research as a means of remediation.
Accompanying the PSOD delegation to EIFORCES was the Executive Secretariat of APSTA, initiator of this visit to Cameroon./-