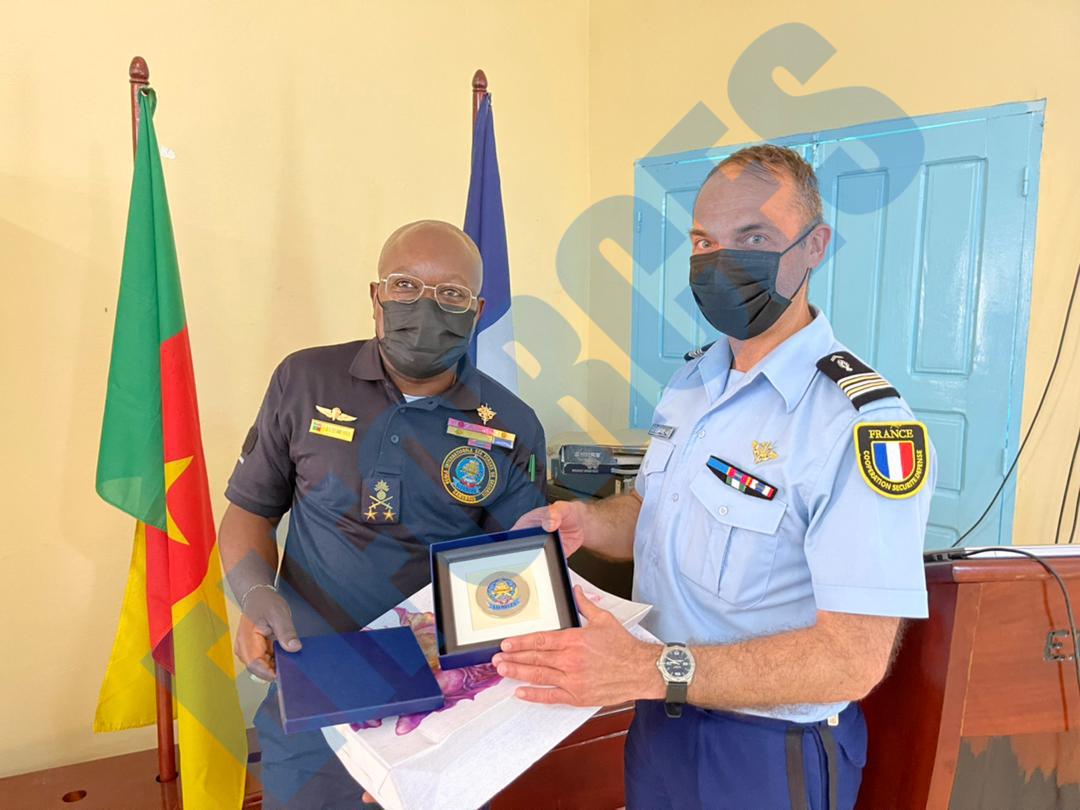 The EIFORCES campus in Awaé enjoyed a special afternoon with two important visits on its premises.
As early as 2.15 p.m., the Geographical Information Officer at the Directorate for Security and Defence Cooperation of the French Ministry of Europe and Foreign Affairs was received by the Director General of EIFORCES.
From the exchanges between Brigadier General André Patrice BITOTE and Lieutenant-Colonel Julien JOURDAN, it became clear that France-EIFORCES cooperation is well established, with promising prospects in terms of training and research. Also highlighted was the strategic, but above all 'permanent' position of France at the side of EIFORCES.
Next on the agenda of the day was the visit of an Ivorian delegation from the Ministry of Defence of Côte d'Ivoire led by Colonel LAO, representing the Brigadier General in command of the Ivorian Defence Forces Schools and Training Centres.
In the presence of the Major General, Commander of the Cameroonian Joint Training Schools and Centres, the extent of the school's activities and good practices that could be of interest to the Ivorian side was displayed.
These two visits reflect the ever-increasing interest of partners in EIFORCES as a Centre of Excellence of the African Union and ECCAS for peace and stability in Africa and the world, much as desired by His Excellency Paul BIYA, President of the Republic of Cameroon./-