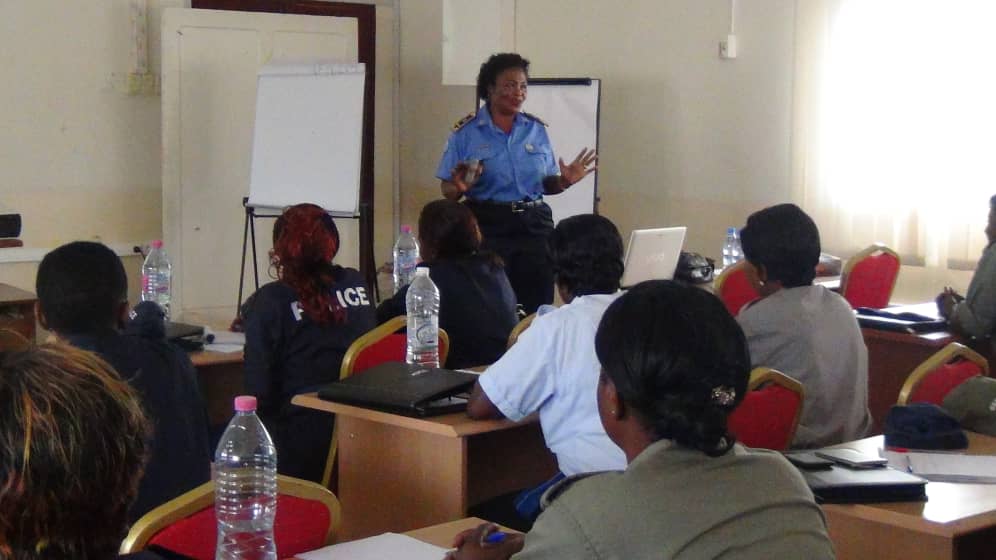 Monday, 27 May 2019: Kick start in Awaé of the capacity building training course of the Central African security forces female staff.
Organized with the support of Japan through the United Nations Development Program (UNDP); the first session of this course brings together 32 female staff of the Central African Police and Gendarmerie.
It is aimed at providing the necessary knowledge to these security forces to better fulfil their domestic security mission, through the Democratic Crowds Management, Judicial Police and Human Rights modules.
The training will last three-weeks, and will be followed by two more sessions.
In the end, 96 staff members will receive high-quality training at the International School of Security Forces in Awaé.