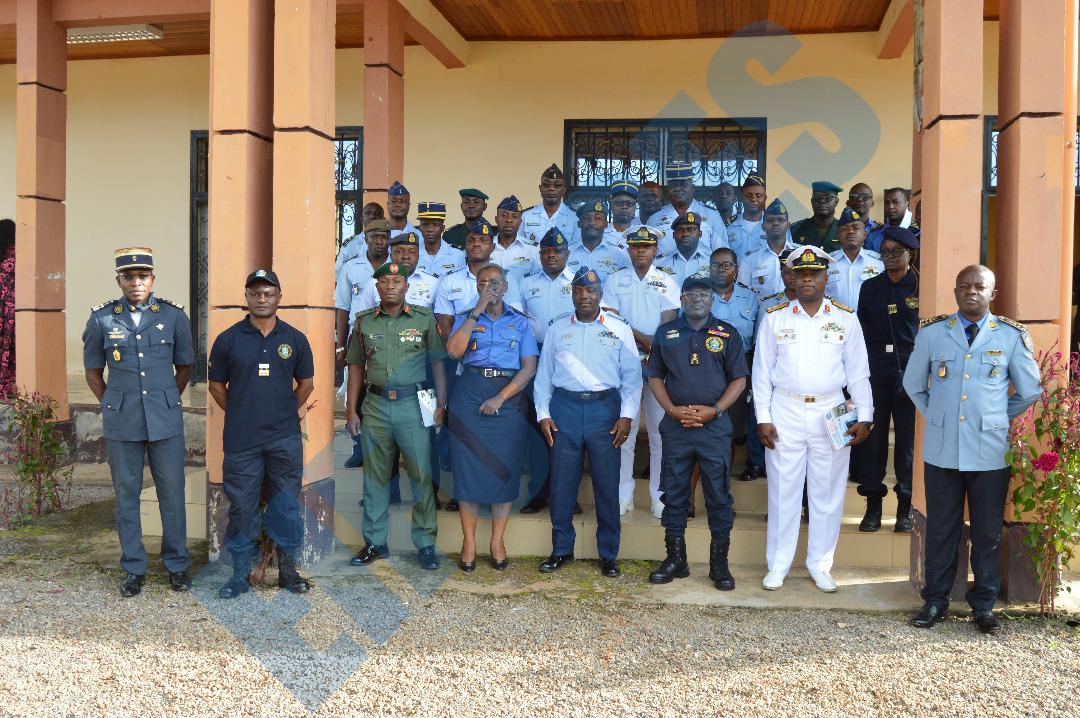 "Irregular Warfare and National Security: What Lessons for Nigeria"? This was the thematic that prompted the delegation from the Nigerian Air Force War College to EIFORCES, at its Awaé campus, on 21 October 2020.
The fourteen Nigerian officials including 10 auditors and 04 supervisors were visiting the International School for Security Forces as part of the study tour of the sixth batch of this strategic-level academy.
This was an opportunity for the visitors to have an insight into EIFORCES, a flagship in the field of Training and Research on security and peacekeeping issues. Indeed, in his address, Brigadier General André Patrice BITOTE, Director General of EIFORCES, reiterated this status to the guests of the day.
In return, Air Force Brigadier General Olufemi Babadjide ODEYINDE, head of the Nigerian delegation, while reiterating the purpose of the visit to Cameroon and EIFORCES, expressed his appreciation for the achievements of EIFORCES and the quality of the welcome received.
This was also an opportunity for the Nigerian visitors to exchange with their Cameroonian, Congolese and Malian counterparts from the 7th cycle of the Higher Degree of Security Studies underway at EIFORCES since October 5, 2020./-