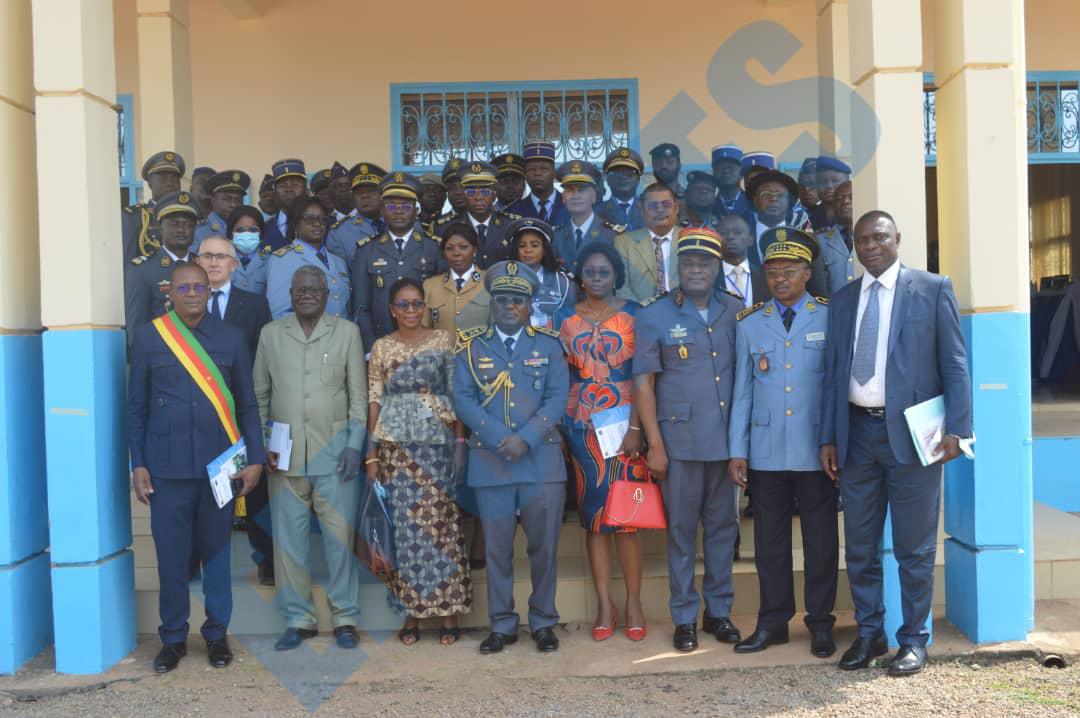 Thanks to an EIFORCES – European Union partnership, security unit commanders from the sub-region received training from 21 to 25 February 2022.
22 police and gendarmerie unit commanders from Cameroon, Congo, Central African Republic, Gabon and Chad were awarded certificates during a solemn closing ceremony presided over by Brigadier General André Patrice BITOTE, Director General of EIFORCES.
To the laureates, the Director General, representing the Minister Delegate at the Presidency in charge of Defence, Chair of the Board of Directors of EIFORCES, reminded them of their role in changing the behaviour of road users and safeguarding the growing road heritage in the sub-region.
This training is one of the most important of the road safety component of the Regional and National Infrastructure Governance Support Programme for Central Africa (PAGIRN)./-