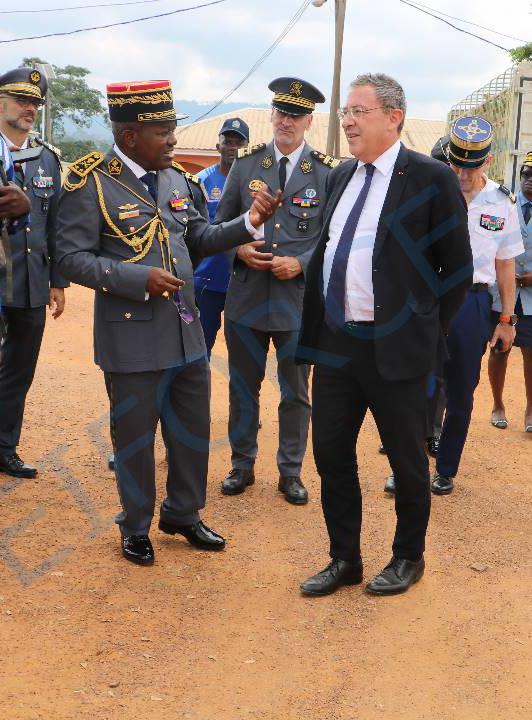 The newly trained Criminal Identification Technicians of the Cameroonian Police and Gendarmerie, as well as Security Unit Commanders received their completion certificates during a solemn closing ceremony presided by Brigadier General BITOTE André Patrice, Director General of the International School for Security Forces (EIFORCES), on behalf of the Minister Delegate at the Presidency in charge of Defence and Chair of the EIFORCES Board of Directors.
The four weeks of intense theoretical and practical activities enabled the Cameroonian police officers and gendarmes taking part in the 6th Criminal Identification Technicians course (TIC 6) to learn more about judicial police procedures and action, thanks to full funding from the Government of Cameroon.
Regarding the 4th Security Unit Commanders Course (SCUS 4) supported by Cameroon and France, sixteen weeks of active and multi-disciplinary teaching were provided, including a tactical projection at the Koutaba Airborne Battalion for the forty-nine trainees from Burkina-Faso, Cameroon, Congo, Côte d'Ivoire, Gabon, Guinea, Madagascar, Mauritania, Niger, Democratic Republic of Congo, Senegal, Chad and Togo.
This was an opportunity for him to take stock of his country's cooperation with EIFORCES, whose Director General praised its "consistency and diversity". /-