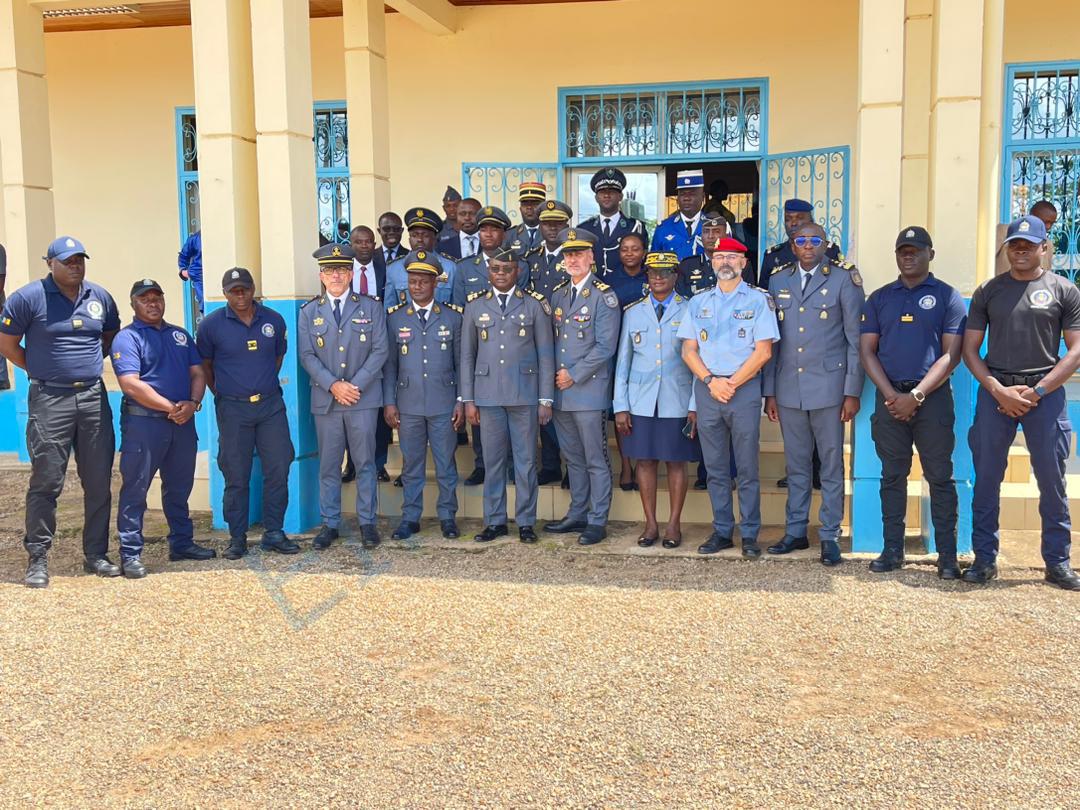 EIFORCES brought its academic break to an end with two two-week courses in Awaé.
From 4 to 15 September 2023, EIFORCES organised, with the support of the French Cooperation, the 7th Retraining of Trainers of Formed Police Units (RECFUPC), which brought together 08 trainers of formed police units from Cameroon, Congo, Djibouti and Chad. By returning to EIFORCES, they were able, among other things, to update their knowledge and strengthen their teaching skills in accordance with United Nations standards.
Over the same period, the awareness seminar on the fight against terrorism and violent extremism brought together 18 (eighteen) participants from the Security Forces (Gendarmerie, Police, Prison Administration and Customs) and public bodies with a decisive role to play in the field of health (Territorial Administration, Public Health and Local Authorities)
This seminar aimed at highlighting the core principles of strategic synergy in the fight against terrorism and violent extremism.
Following the conclusion of these two courses, preparations are underway for the start of the 10th Higher Degree of Security Studies (BESS 10) scheduled for 25 September 2023. This will be preceded by the closing of the second Provost training course on 22 September 2023./-