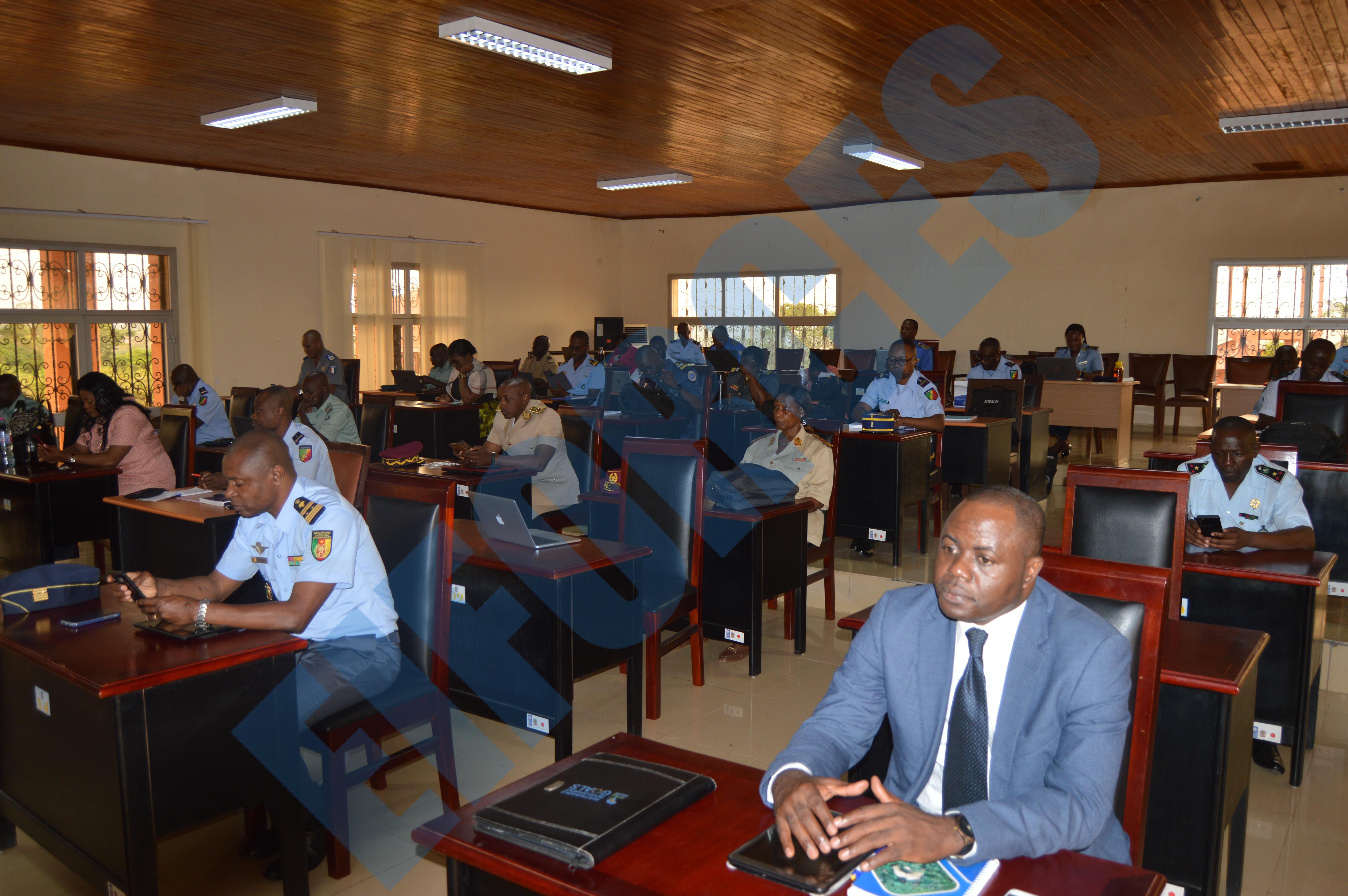 On 11 January 2020, a training seminar on the Protection of Civilians in Peace Support Operations was launched at the EIFORCES AWAE campus, as part of the EIFORCES-Japan cooperation, through the UNDP.
Among the 35 participants at this seminar, are 25 auditors from the 7th EIFORCES Higher Degree of Security Studies (BESS 7) (from Cameroon, Congo, Côte d'Ivoire and Mali) and 10 top executives from Cameroon's public administrations, including the Ministries of Social Affairs, Territorial Administration, Communication, Justice and External Relations.
The aim of this training course, which concludes on 22 January, is to enable participants to master, with a comprehensive approach, the legal and institutional frameworks, challenges and issues confronting Civil Protection actors in conflict theatres.