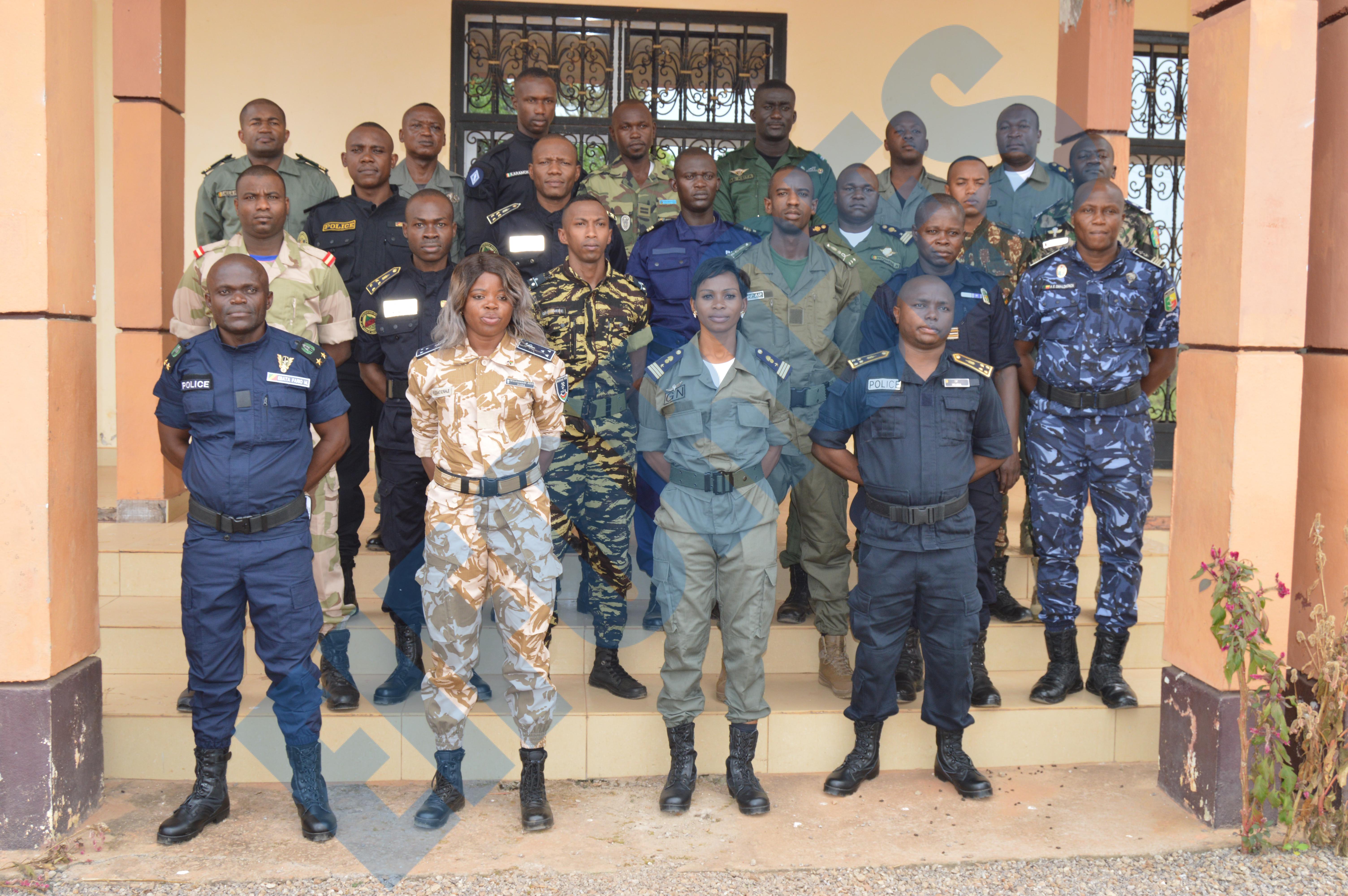 From February 17 to May 8, 2020, and with the support of French Cooperation, the Security Unit Commander Course (SCUS) was implemented in the EIFORCES (International School of Security Forces) Awaé campus. Twenty-five Security Executives were part of the very first batch of this latest EIFORECES' training initiative.
The Security Unit Commander Course (SCUS), standing at the upstream, lays the real foundation for the Security Forces Staff Diploma (DEMFS) and the Higher Security Studies Certificate (BESS) courses.
During the ceremony to mark the end of this course, Brigadier General André Patrice BITOTE, Director General of EIFORCES, pointed out that "this is indeed a response to the real need for the Security Forces to be endowed with multidisciplinary skills to better perform their daily tasks at the tactical level".
Whether in the areas of General Education, Judicial Police or Public Order, Police techniques and tactics, the training provided to these Police and Gendarmerie executives from Benin, Burkina Faso, Cameroon, Central African Republic, Chad, Congo, Côte d'Ivoire, Democratic Republic of Congo, Gabon, Guinea, Madagascar, Mali, Niger and Senegal, is a guarantee of efficiency in the execution of Police missions nationally and internationally.
On behalf of the Minister Delegate to the Presidency in charge of Defence as the EIFORCES Board Chairperson, the Director General  extended gratitude to France for backing this training course, in which two female personnel from the Cameroon National Gendarmerie and the Burkina-Faso Police took part./-