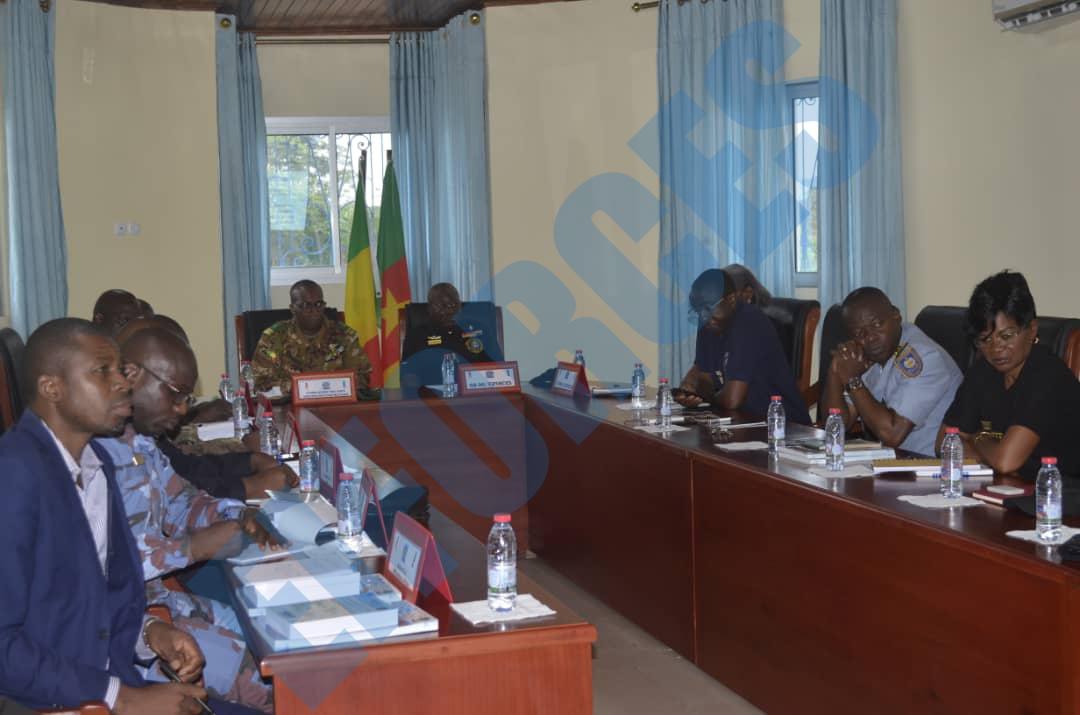 A working session chaired by Brigadier General André Patrice BITOTE, Director General of EIFORCES, was the main menu of a working visit by a Malian delegation to EIFORCES on 2 June 2022.
The delegation of six officials from the Ministry of Security and Civil Protection of Mali, led by Colonel Moussa Yoro KANTE, Director of the Military Schools, came to draw inspiration from the EIFORCES model as a prelude to the opening, as of next September, of a Security Forces Staff College in Mali.
Indeed, the Head of the said delegation requested the technical support of EIFORCES while expressing the gratitude of the Malian Authorities to their Cameroonian counterparts for making possible this visit. He also praised the quality of cooperation between the two countries, especially that concerning the training of the Defence and Security Forces. As an illustration, six Malian auditors are currently attending the 8th edition of the Higher Degree of Secutity Studies at EIFORCES.