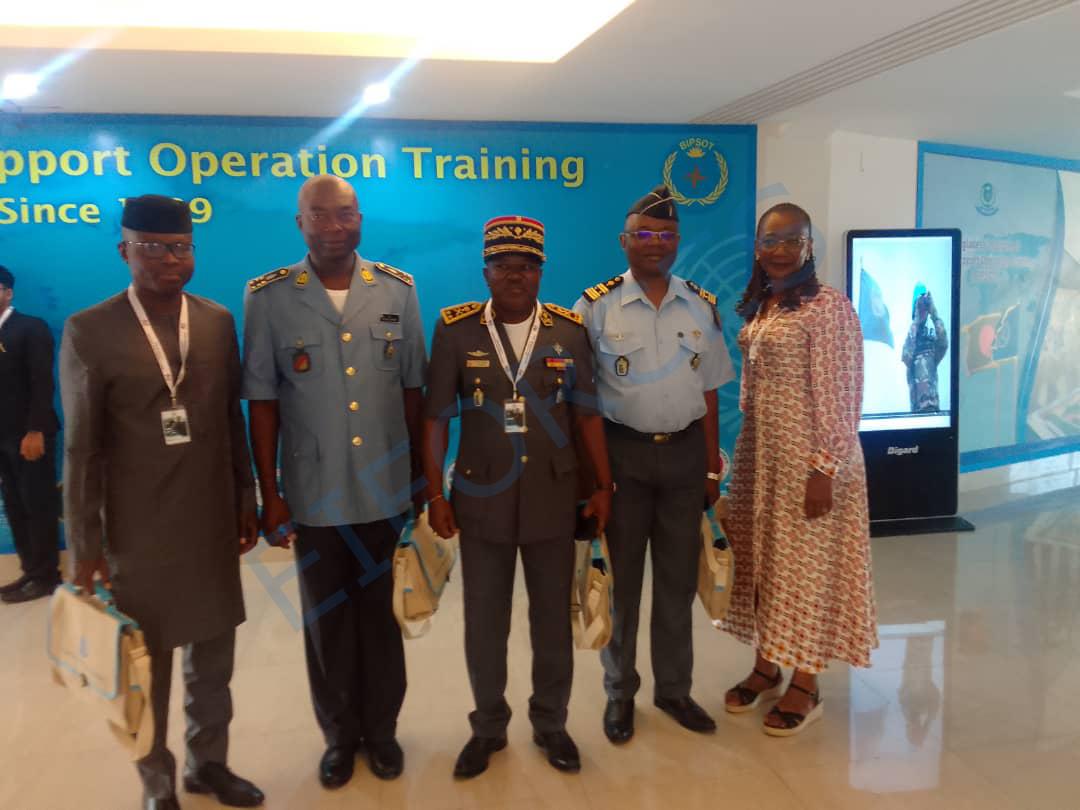 The 26th annual conference of the International Association of Peacekeeping Training Centres (IAPTC) is underway at the Bangladesh Institute of Peace Support Operations Training (BIPSOT) since Monday, 31 October and will run until 5 November 2022. 237 participants, civilians, military and police officers from 52 countries representing the five continents with a common interest in peacekeeping, are currently discussing a theme that will structure the peace missions of the future.
Cameroon, in keeping with its tradition, is taking an active part to this event through its Centre of Excellence in Peacekeeping, namely the International School for Security Forces (EIFORCES) through a three-men delegation led by Brigadier General BITOTE André Patrice, Director General, accompanied by Colonel ATANGANA Fiacre Kisito, Director of Studies, and Commissioner BESSALA Désiré, Head of Division for Basic Education. This delegation is at work proposing, exchanging and establishing contacts with sister institutions, International Organisations and Non-Governmental Organisations, both on various fundamental issues and on the proceedings of the conference on the theme "Peace Operation in the digital era-opportunities and challenges for the global training Community."
The week-long intense schedule of activities, including presentations, discussions, workshops and other activities related to an "increased participation of women in peace operations", not to mention the cultural component foretells a fruitful and enriching end.
Following the opening ceremony, which ended with a speech by Mr ASSADUZAMAN KHAN, MP, Minister of the Interior, guest of honour of the ceremony, the proceedings moved on to plenary sessions, interspersed with workshops on:
– UN Joint Staff perspectives on digital transformation;
– Action fields of digital transformation.
Next to the presentation of the workshops outputs, followed a brainstorming session which showcased the "know how" of participating Institutions. EIFORCES held a prominent place in this fair through banners, gadgets and publications on the prevalent issues of security in Africa, resulting from the intense activity of its Research and Documentation Centre. Therefore, this was an opportunity for the organisation to get itself known on all continents.
The day concluded with a welcome dinner hosted in the gardens of the BIPSOT CENTER by Major General, ASM Ridwanur Rahman, Commandant of the Institute.
Le meilleur reste à venir…..