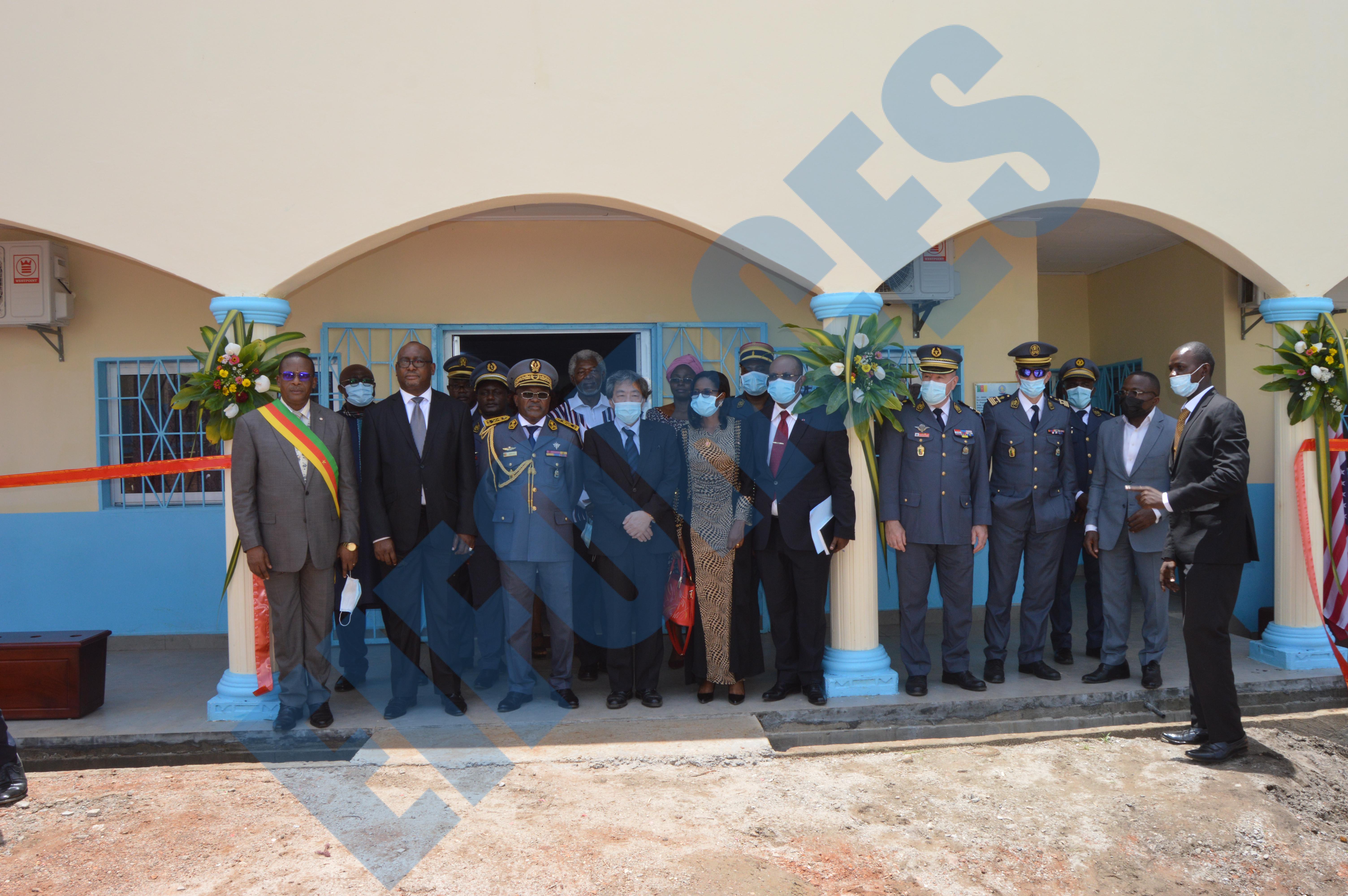 On behalf of the Minister Delegate at the Presidency in charge of Defence, Chair of EIFORCES Board of Directors, the Director General of EIFORCES, Brigadier General André Patrice BITOTE, inaugurated a 32-bed dormitory at the Awaé campus, on Thursday, 15 April 2021. The dormitory was built thanks to funding from the Japanese Government, under the March 2020-March 2021 Specific Convention. The ceremony took place in the presence of Mr IKEDA Kiyohiko, Counsellor at the Japanese Embassy in Cameroon.
The construction of this building not only increases EIFORCES' accommodation capacity, but also, strengthens its operational capabilities, as part of a major infrastructure development programme underway.
The official inauguration of this building makes it possible to magnify the contribution of international cooperation in the development and influence of EIFORCES. In this process, Japan positions itself as a reliable strategic partner that allows EIFORCES to establish its reputation as an African Regional Centre of Excellence.
With this new building, EIFORCES has made a qualitative leap towards modernity and has begun the ultimate transfer of its administrative and pedagogical activities to the AWAE site, which can provide an attractive learning environment that meets international standards.
Furthermore, the agenda of the EIFORCES-JAPAN/UNDP partnership envisages the implementation of some training and research activities during the period of March 2021-March 2022./-