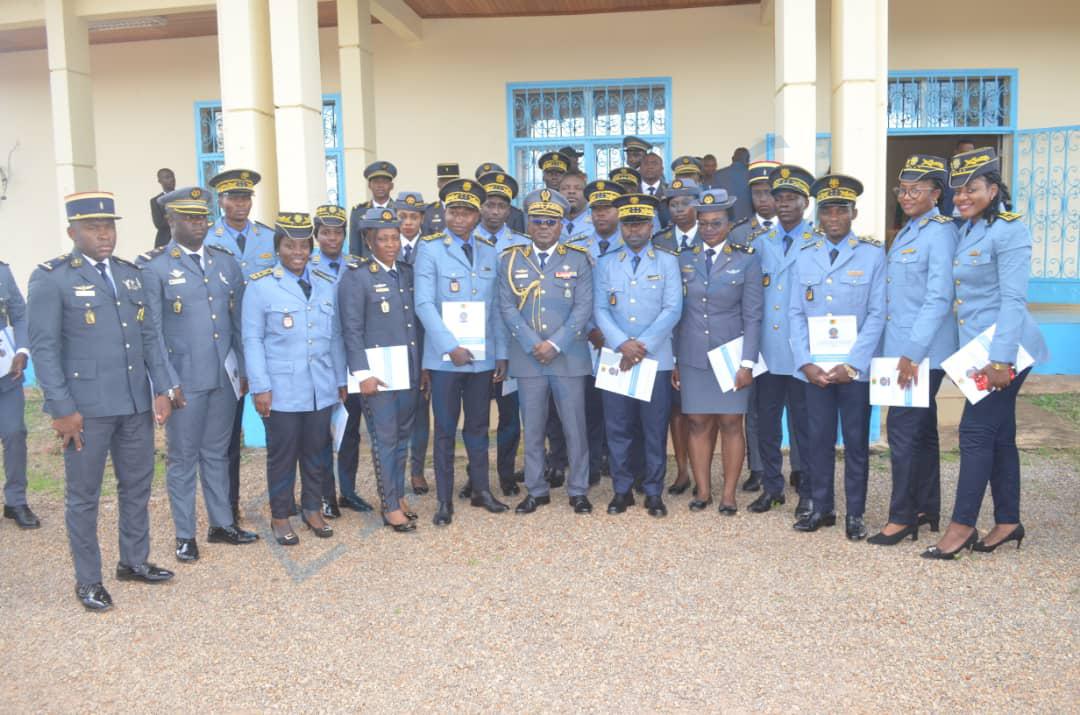 Cameroonian police and gendarmes officers received their diplomas during a solemn closing ceremony.
This 23 September 2022, fifteen Gendarmerie Officers and fifteen Police Officers from Cameroon, laureates of the 4th Course for Directors of Investigation of the Judicial Police received their graduation certificates at the EIFORCES campus in Awaé.
For six weeks and thanks to special funding from the State of Cameroon, this new batch received training in line not only with the doctrine in force within the Cameroonian Police and Gendarmerie, but also with the international standards endorsed by EIFORCES, particularly with regard to international criminal procedure.
Addressing the laureates, Brigadier General André Patrice BITOTE, Director General of EIFORCES, representing the Minister Delegate at the Presidency in charge of Defence, Chair of the EIFORCES Board of Directors, urged the graduates to make use of the skills developed at EIFORCES to maintain their stature as the vital link in the national and international judicial chain./-