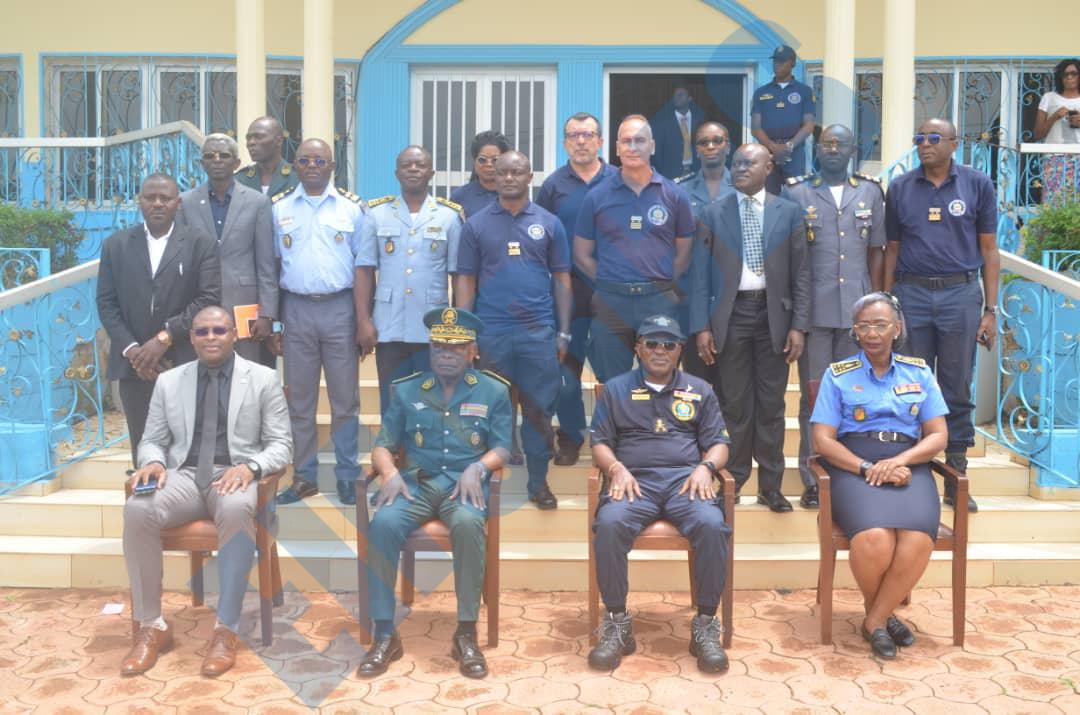 A joint evaluation mission led by the ICRC Regional Delegation for Central Africa as a focal point for International Humanitarian Law (IHL) at the Ministry of Defence, visits EIFORCES
In terms of International Humanitarian Law teaching, EIFORCES is one of the bests. Such was the outcome of an evaluation mission carried out at EIFORCES this 11 April 2022 by the ICRC Delegation for Central Africa, in the company of the Ministry of Defence's IHL focal point.
After taking note of the extent of the training activities developed at EIFORCES which systematically take into account Human Rights requirements, the Head of Mission, Major General Hector TSEMO, stressed the importance that Cameroon attaches to IHL. At all levels of the defence and security forces, this subject is being widely popularised through its systematic teaching.
Meanwhile, Brigadier General André Patrice BITOTE, Director General of EIFORCES, welcomed the initiative of this evaluation mission and praised the valuable and constant support of the ICRC, through its Regional Delegation, in IHL teaching at EIFORCES.