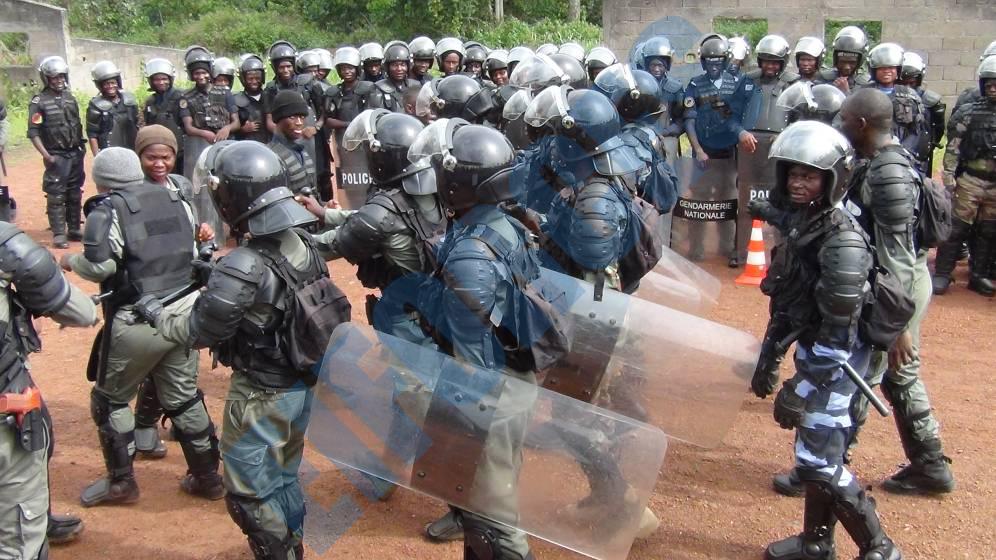 17 February 2020 to be milestone in the structuring of the security forces' training architecture.
In the aftermath of the Security Forces Staff Diploma (DEMFS) and the Advanced Security Studies Certificate (BESS), the International School of Security Forces (EIFORCES), in line with its training mission, launches the very first Security Unit Commander Course (SCUS).
From 17 February to 8 May 2020 and with the support of the French cooperation, the SCUS will bring together 25 police and gendarme officers from several African countries.
This training course to be implemented at the EIFORCES Awaé campus aims at:
On the one hand, providing the security forces with comprehensive tactical-level training covering all areas of security from an operational point of view, including judicial police, democratic crowd management, administrative police, peacekeeping and general education;
On the other hand, completing the missing link in the provision of long-term training courses which include the DEMFS and the BESS, so far the blush products of EIFORCES as a Centre of Excellence of the Economic Community of Central African States (ECCAS) and the African Union (AU) in training and research in the field of security and peacekeeping.
Being a graduate of SCUS will be criterion of eligibility for higher education in security and defense. indeed, the launching of SCUS by EIFORCES happens to be a turning point in the School's outreach at the national, regional and international levels./-